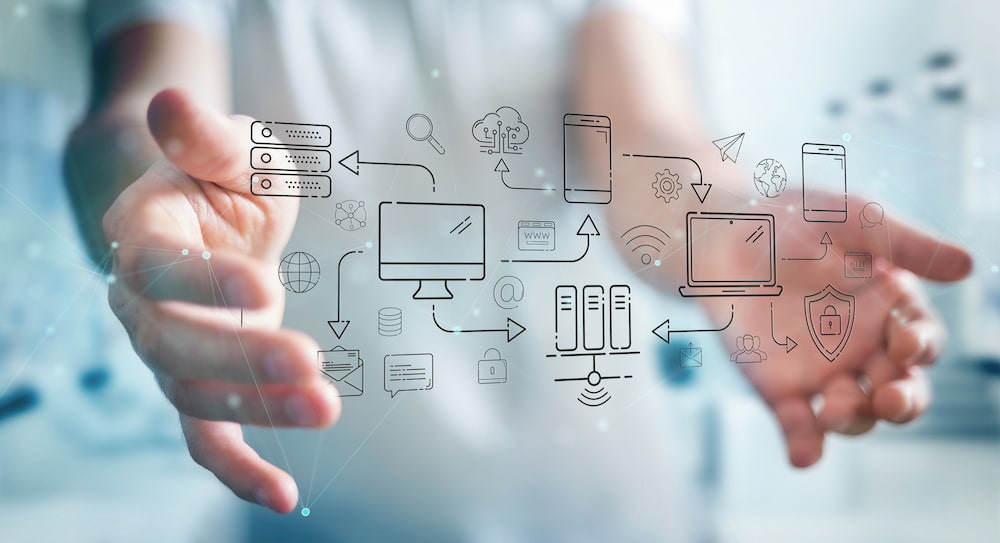 How IT Can Improve Your Cybersecurity Policies as You Scale
Guest Contributor
---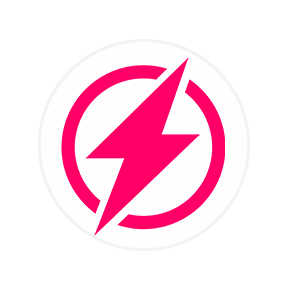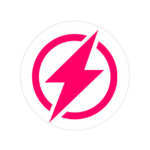 This post appears courtesy of Electric — "All of your IT managed in one place"
---
As your business scales, staying ahead of the latest technology developments can make or break your progress. This is especially true when it comes to cybersecurity. It's no secret that the digital landscape for businesses is constantly changing. But as you grow, it's even more important to stay up-to-date with emerging cybersecurity threats and best practices. Otherwise, you could inadvertently leave your company vulnerable to attacks and data breaches.
High-growth companies that amass large amounts of data should be particularly concerned. One recent study estimates that the cost of data breaches in 2022 stands at $4.35 million, a 2.6% increase from 2021. Unfortunately, this figure is only expected to increase as threat actors become more sophisticated. 
So, what can growing companies do to protect themselves from cyber attack? Read on to find out how cybersecurity and IT must work side-by-side to protect your business, as well as tips for preventing costly breaches. 
How IT and Cybersecurity Work Together
IT and cybersecurity are closely related, as both functions work together to maintain and protect your IT infrastructure. However, they shouldn't be treated as an interchangeable responsibility within your organization. Effective cybersecurity requires specialist knowledge and training that may not exist within your standard IT department. Likewise, robust cybersecurity requires dedicated resources and budgeting. 
IT is a critical element of high-growth organizations. Whether you have 50 employees or 5,000, IT typically takes care of all your hardware and software, as well as the ongoing maintenance and support that goes with it. Naturally, this has some overlap with cybersecurity, as company devices, networks, and apps are some of the main avenues that cyber attackers exploit to hack your data. 
IT teams set the foundation for strong cybersecurity by installing trusted software, setting appropriate user permissions, and overseeing the general health of your IT infrastructure, among other tasks. Cybersecurity adds a further layer of protection, particularly when it comes to the transfer of data online. Your cybersecurity team is tasked with repelling threats such as malware and phishing attacks, and focuses on measures like safe password management and multi-factor authentication. 
Risks of Cyber Attacks as You Scale
Scaling is positive progress for a business, but it also increases risk. As your business grows, so do the number of employees, data points, and devices in your network. This makes it more complex to manage and secure your assets, and introduces new risks to your organization. 
Successful cyber attacks can have catastrophic implications for your business. The most obvious is financial losses from theft, ransom payments, or downtime. Reputational damage can be equally damaging in the long term, as news of an attack affects your ability to retain clients or attract new customers. If a cyber attack is severe enough, it can force you out of business entirely.
Estimates show that cybercrime will cost the world $10.5 trillion annually by 2025 — and that's before you take into account the costs of business disruption and damage to your reputation.

The first step in protecting your business is to understand the risks. Start by asking:
What kind of data does the business store? How much? Where is it located?

Does the business have backup servers and data centers, and how secure are they?

How many employees use personal devices on our network? Do remote workers use a VPN?

Is user access protected with strong passwords and multi-factor authentication (MFA)?

How often do employees change passwords and are they stored in a secure password manager?

Does the business have an escalation process for employees to report suspicious activity?

Does the business have a continuity and disaster recovery plan?
The answers to these questions can help you identify potential weaknesses in your IT infrastructure. Once you know where the risks lie, it's easier to implement solutions that prevent hackers from accessing your systems or stealing sensitive information.
IT Best Practices for Preventing Data Breaches
To minimize the risk of data breaches, companies should implement the following best practices:
1. Conduct regular security audits 
You must conduct regular security audits to identify vulnerabilities in your systems early on. These audits also help ensure that your company complies with industry standards and regulations.

2. Create a culture of security
A culture of security involves training all employees to identify and avoid cyber threats, and escalate them appropriately. Embedding certain cybersecurity best practices across your organization offers invaluable protection. 
3. Perform penetration testing 
Penetration testing is a system security test where an independent third party attempts to break into your network or system using real-world tools and tactics. This type of testing identifies vulnerabilities in your system and generates a report on what you need to do to improve your security.
4. Perform vulnerability scanning 
Vulnerability scanning searches for weaknesses in a system or network. These tests usually look for known vulnerabilities in software updates, configuration settings, and access control lists. Vulnerability scanning is an excellent way to identify security issues before they become an issue.
5. Perform a risk assessment 
A risk assessment is a comprehensive review of all security controls in place at your organization and how well each one works. This type of test helps you determine where your most significant vulnerabilities lie so you can take steps to rectify them.
Why You Should Consider Cyber Liability Insurance
Cyber liability insurance can be the safety net that keeps your business afloat following an attack. If you experience a data breach, insurance coverage protects your business from some of the financial consequences, and can help cover the costs associated with restoring your data.
Some cyber liability policies pay for immediate expenses that a company incurs after a cyber breach, such as legal fees, IT costs, and forensic investigations. Others pay for costs that accrue over time, such as lost revenue and reputational damage. 
Cyber liability coverage varies by provider and the type of plan you choose, so it's important to do your research and compare plans. Whichever option you select, it's essential to have some form of financial protection in place as your business scales. 
Benefits of Outsourced IT to Prevent Cyber Attacks
In a growing business, it becomes increasingly challenging to maintain the level of cybersecurity you need with in-house resources. A Managed IT provider can be a valuable partner in this scenario, providing much needed knowledge and expertise. 
Managed IT providers offer a full range of services to help companies protect their assets from malicious cyber attacks. As an extension of your team, they offer air-tight security tools, incident response processes, and fortification of your network. Outsourced support also continuously monitors and updates your systems for risks, and can help prevent cyber attacks in real-time.
Aside from ongoing monitoring and rapid response times, Managed IT providers take a proactive approach to prevention. From managing antivirus software to remotely rolling out the latest patches and upgrades, an external partner takes responsibility for critical cybersecurity measures so your internal IT team can focus on other work. 
Protect Your Growing Business
As your business scales, it's imperative that you take additional steps to protect your most valuable assets. In an increasingly connected world, this includes everything from customer data stored on servers to mobile devices used by employees while they're working from home. 
A comprehensive cybersecurity plan is vital, but can be difficult to implement with stretched in-house resources. For a smarter, more resilient security infrastructure, get in touch with Electric today to learn more about our cybersecurity services.
---
Understanding the details of what coverage your company needs can be confusing. Founder Shield specializes in knowing the risks your industry faces to make sure you have adequate protection. Feel free to reach out to us, and we'll walk you through the process of finding the right policy for you.
What to know more about commercial insurance? Talk to us! Please contact us at info@foundershield.com or create an account here to get started on a quote.