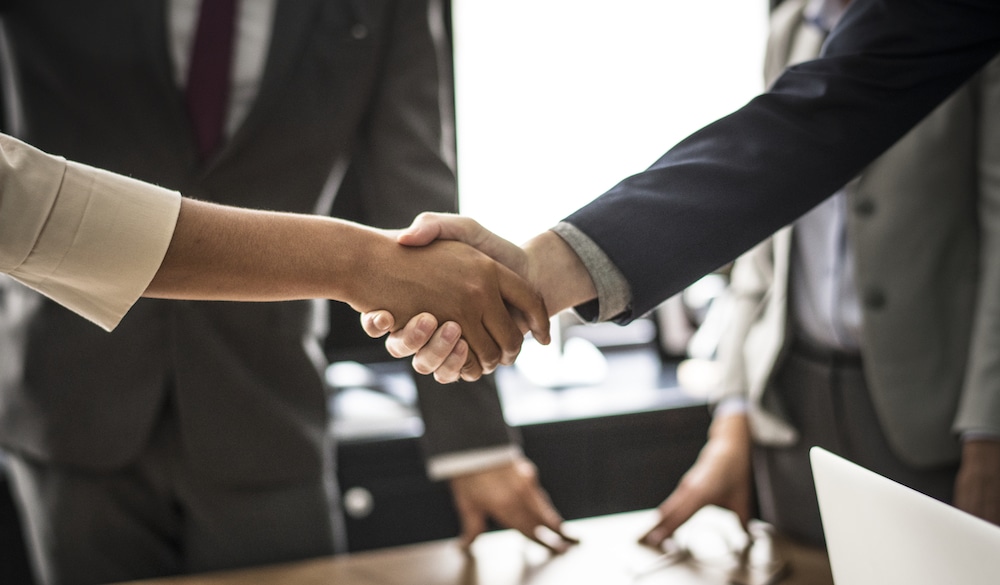 How D&O Insurance Leaves SME Business Sellers at Risk
Guest Contributor
---
This post appears courtesy of guest contributor Joe Perrett, Transaction Liability Private Enterprise Product Manager at CFC.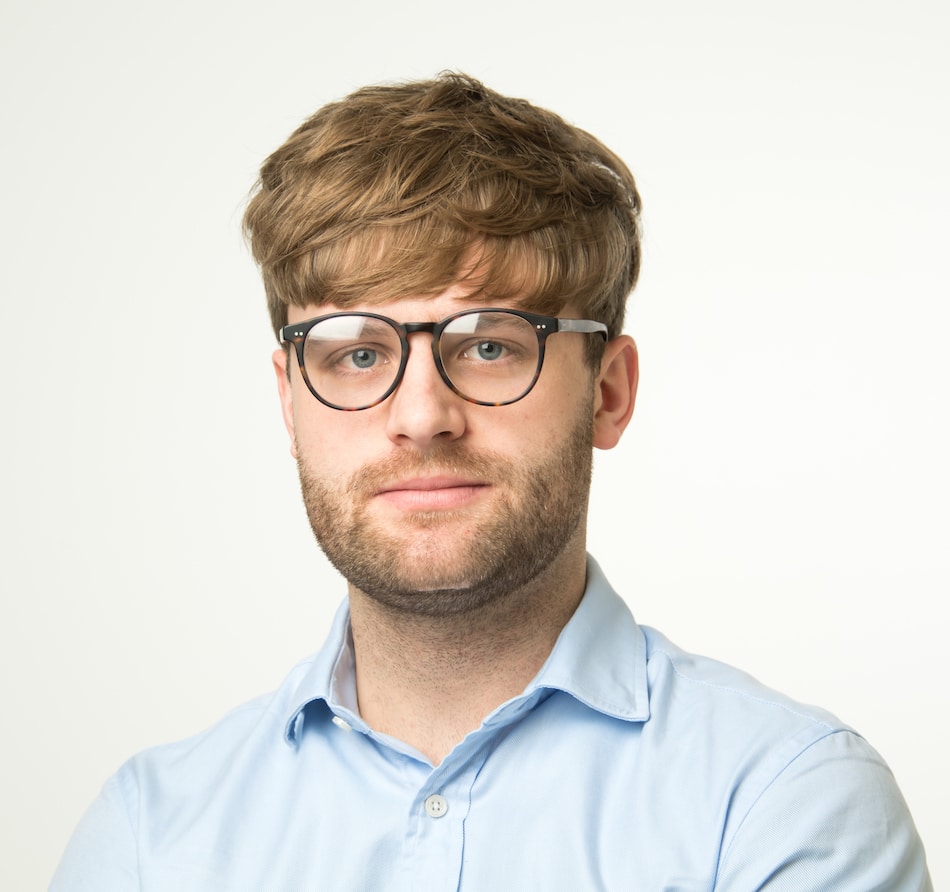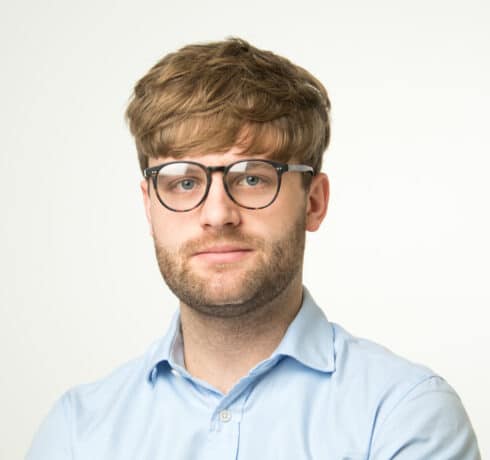 Joe Perrett Bio
:
Joe has worked at CFC for close to five years and is product manager for CFC's brand new, first to market SME transaction liability product, Transaction Liability Private Enterprise (TLPE). Prior to this, Joe was a transaction liability underwriter, working across a range of lower to mid-market private equity and strategic acquisitions, primarily in North America and Europe. Before CFC, Joe worked as a compliance case handler for Deloitte, working on various remediation projects for large banks' financial products. At university, Joe studied philosophy before taking the graduate diploma in law.
---
The past few years have challenged us with many unique situations, some positive and some not so great. According to PwC, 2021 closed out as a record-breaking year for merger and acquisition (M&A) activity, with over 62,000 global deals. It's no surprise that the M&A world shows no sign of stopping. Even Fortune touts that  M&A activity blew past its predicted mark effortlessly last year, as we see in the graph below.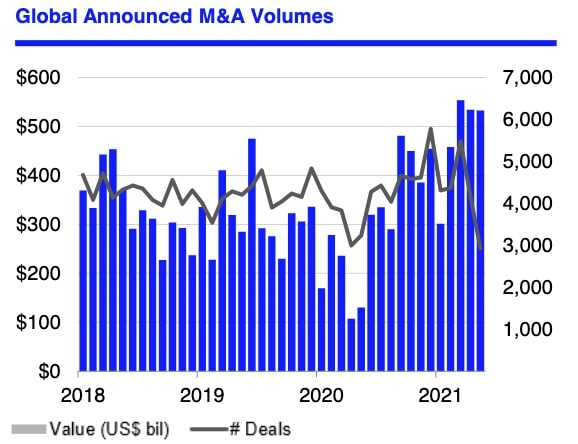 Source: Fortune
Naturally, this growth has increased demand for M&A (or transaction liability) insurance. In this guest post, Transaction Liability Private Enterprise Product Manager at CFC, Joe Perrett, contributes his insights into the M&A space. Let's look at the risks SME business sellers face, along with potential solutions. 
Understanding Buyer Claim Exposure 
While large corporate deals continue to dominate headlines, SME transactions make up a large majority of global M&A activity. Experts have estimated the SME M&A market to be at $8 billion in annual gross written premium in the US alone and $12 billion globally. Despite this, M&A insurance has exclusively targeted large deals as many deem it too costly and not economical enough to write on smaller transactions.
In the absence of fit-for-purpose insurance, SME business sellers have, for a long time, held a misconception that their management liability policy would provide adequate protection against buyer claims. This mindset is, unfortunately, far from the truth. 
Claim Example
In a deal, the seller will give the buyer representations and warranties about the company they are selling. If the buyer found the company they had recently acquired was not compliant with specific laws, it typically results in a breach of a seller's representation. However, this situation would constitute a breach of contract where D&O coverage would likely deny the claim.
What D&O Insurance Covers
Before we talk about potential solutions for this specific issue, let's review what D&O insurance covers to understand better the gap needing bridged. D&O insurance protects companies and their executives if someone sues either or both. Allegations against directors and officers run nowadays; however, most cases stem from mismanagement of the company. There are three layers to D&O insurance worth reviewing, including:
Side A: If a director is individually named in a suit and forced to pay defense costs and settlements. This portion of D&O insurance kicks in to protect the individual. Side A will only pay the individual directors if the entity (company) is unable to or unwilling to indemnify the individual, such as if the company is insolvent or the claim goes against the company by-laws.

Side B: When the entity indemnifies individuals named in the lawsuit, Side B coverage reimburses those costs. However, it only extends to indemnifying insured individuals named in the lawsuit.
Side C: This coverage provides a balance sheet protection for the company named in the lawsuit alongside an individual executive. Side C coverage will reimburse the costs and settlements incurred.
Pro Tip ↓
Keep a steady pulse on the D&O market with our Risk Management Insights series. 
Potential Insurance Solution to Bridge the Gap
Specialist insurance provider CFC developed a brand new M&A product for deals worth up to $15 million. Transaction Liability Private Enterprise (TLPE) is designed to protect sellers of SME businesses against financial loss arising from innocent misrepresentations in a deal. TLPE covers the total value of the deal, including defense costs. TLPE also names the buyer as a "loss payee," meaning any claims payable under the policy can be paid directly to the buyer.
Claims Case Study
Here's a recent claims case study to illustrate this policy in action. Private equity investors acquired an independent fast-casual chain of restaurants in Arizona and California. Soon after the acquisition had closed, the buyer notified the seller that they had omitted details about various elements of their business, including several undisclosed equipment leases and labor law violations. 
When the representations were given in the deal process, the seller had incorrectly thought they complied. An investigation concluded otherwise, and the resulting loss was $7 million. Fortunately, the seller had purchased transaction liability cover in addition to their existing D&O insurance, and the policy was able to fully indemnify them for losses relating to the breach of representation.
Final Thoughts
Besides filling in the gaps left by D&O insurance, there are some obvious reasons for SME business sellers to consider M&A insurance: it can replace the need for escrow, put them in a stronger negotiating position, and provide peace of mind against future buyer claims. 
Ultimately, brokers and agents have a duty of care to ensure their client is aware of the risks associated with an M&A deal and that they understand the limitations of a D&O policy. With the advent of TLPE, D&O brokers now have a solution for SME transactions and access to an untapped market. 
Understanding the details of what coverage your company needs can be confusing. Founder Shield specializes in knowing the risks your industry faces to make sure you have adequate protection. Feel free to reach out to us, and we'll walk you through the process of finding the right policy for you.
---
What to know more about insurance for M&As? Talk to us! Please contact us at info@foundershield.com or create an account here to get started on a quote.