5 Ways to Create Beautiful Email Signatures for Startups
This is a guest post from Gordan Banjac, Co-Founder at Gimmio
---
Undoubtedly, there are aspects to running a startup which are considerably more difficult compared to established businesses. Many originate from the lack of resources available to startups, that larger companies have and often take for granted.
Even something as simple as an email signature, for instance, is essential to get right . It makes emails look professional, increases brand recognition and provides a polished look that can help to legitimize your brand's communications. There are several ways to create email signatures, some of which are easier than others. This post will delve into the pros and cons of the most popular methods, as well as provide some helpful suggestions.
HTML
This is only recommended for those familiar with coding in HTML and CSS. It gives a startup founder or developer free and total control over the template for a custom signature (providing they have the expertise to code it!). HTML code allows for changes to be made at any time, without consulting an outside party and possibly paying a significant fee. This freedom can be attractive to many business owners.
Despite this, there are several drawbacks to creating an email signature yourself in HTML. For instance, if no one at your company is familiar with coding, someone will have to learn it which may not be the most valuable use of your limited resources. If you need an email signature urgently, this may not be the best option.
Hiring a developer is another route but this can often be expensive. Finding a knowledgeable and trustworthy developer also takes time. Finally, like all email signatures, compatibility testing needs to be done. This means sending multiple test emails to a range of email clients and also smartphones and PC's. Just because HTML looks great on one device, does not mean that it will render correctly elsewhere.
Photoshop
If HTML is too much of a mixed bag for creating email signatures, there are other methods to consider. Photoshop is a common tool for startup founders to create an image of an email signature and attach it at the bottom of the email. Like HTML, this also offers you full control over the design, with nearly no limit of styles available. It also allows the design to be changed at any time as needed.
Unfortunately, there are several problems with Photoshop signatures. As with HTML, Photoshop is a difficult program to learn, let alone master. If no one on the team knows the program well enough, someone either needs to take the time to learn it, or a designer needs to be hired. Both options cost time and or money.
Additionally, many email programs have automatic image downloading disabled by default (this can be quite common with Outlook), meaning that most recipients won't see the signature at all – thus defeating the purpose of a signature. Another drawback is the limited interactivity of an image. In other words, clients and partners will not be able to click on the signature for a link to your website or copy your phone number or email.
Word Processing Software
A free, but strongly discouraged method of creating email signatures is by using word processing software such as Google Docs or Microsoft Word. Anyone with basic computer literacy can create a signature that looks great when viewed in Microsoft Word. However, other than accessibility and low cost, there are many drawbacks to this method such as rendering and formatting problems when viewing your signature in any email client other than Outlook.
If there are links or photos in the signature, they can often be added as unintended attachments instead. This clearly looks unprofessional and will leave your email unbranded.
Additionally, there is basically no proven way to get word processor signatures to work on mobile, and this is totally unacceptable considering how many emails we check and send on our phones.
Fiverr
Fiverr is a decent middle ground between professional-looking signatures and affordable pricing. Most signature designers start their pricing at $5 and rarely scale past $15. Even for the most destitute budgets, this is affordable.
Oftentimes, the freelancers working on Fiverr are experts in their field, who can code a professional signature. They'll create original designs instead of just using a template. As with all methods, there are drawbacks to be considered with Fiverr. You can spend a whole lot of time checking out designer reviews and ratings and think you've found the perfect match. But there is no way to ensure that deadlines and standards will be met.
Using an outside party means that you must forfeit control of your signature design, which can be frustrating when changes need to be made. Finally, some freelancers may be charging for signatures that they create using a free or low-cost email signature creation program. In those cases, it makes more sense to cut out the middleman.
Email Signature Generator
For startups with lower budgets that don't have the time and resources for costly and time-consuming signature creation, an email signature generator is a fantastic option. Gimmio is a free tool that allows anyone to create an email signature through an easy to use interface which has tons of pre-made email signature templates. This can be a cost-effective and attractive way to create email signatures for teams within a startup.
There are a plethora of benefits to this method, such as not needing to learn HTML or other coding languages. It also allows the design and control of the email signature to stay firmly in your hands, where it belongs.
Additionally, Gimmio creates signatures that are compatible with most email programs and mobile devices. Gimmio makes it easy to add interactive elements to a signature. Whether it's a website link, a LinkedIn profile or a banner advertising a new project, this is incredibly useful functionality.

About Gimmio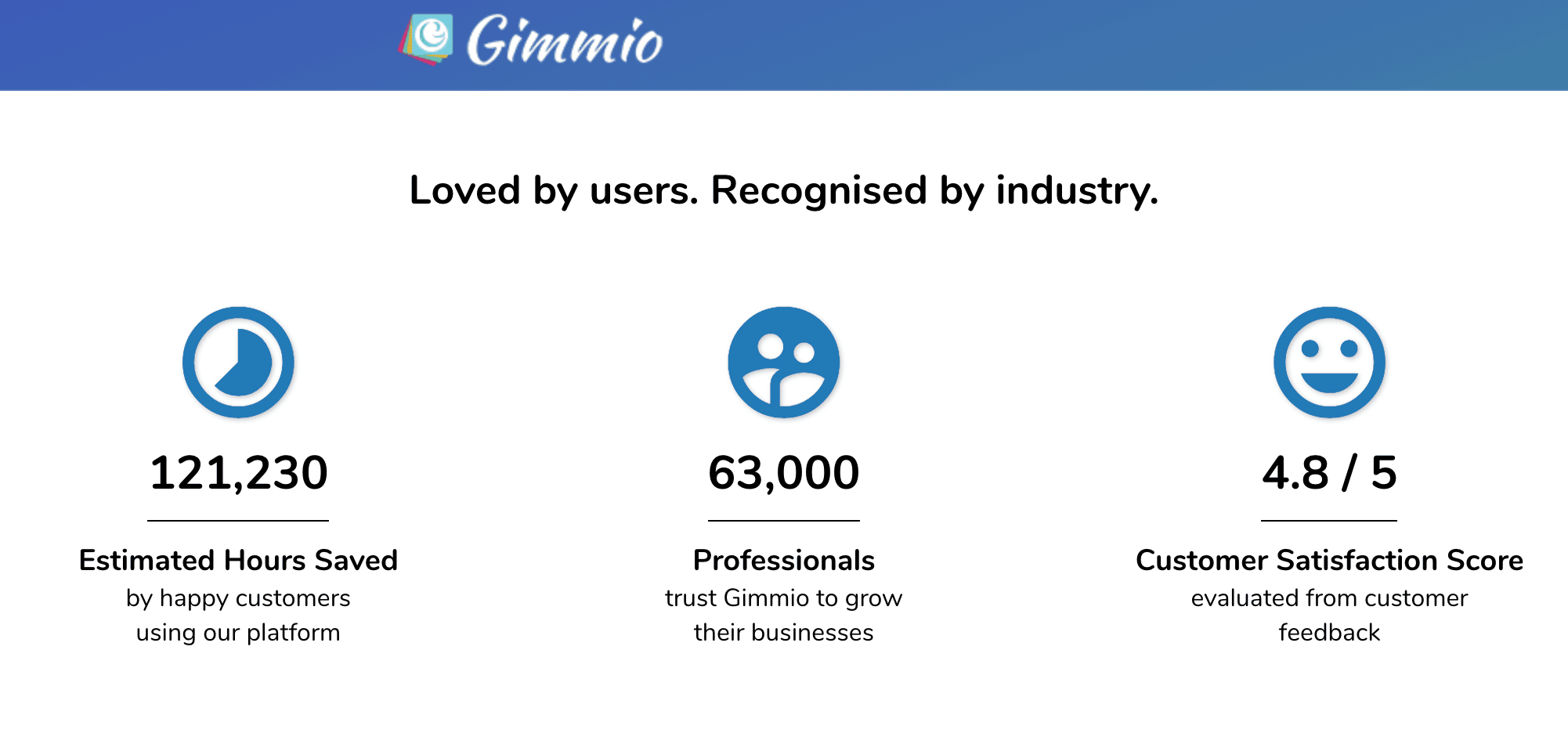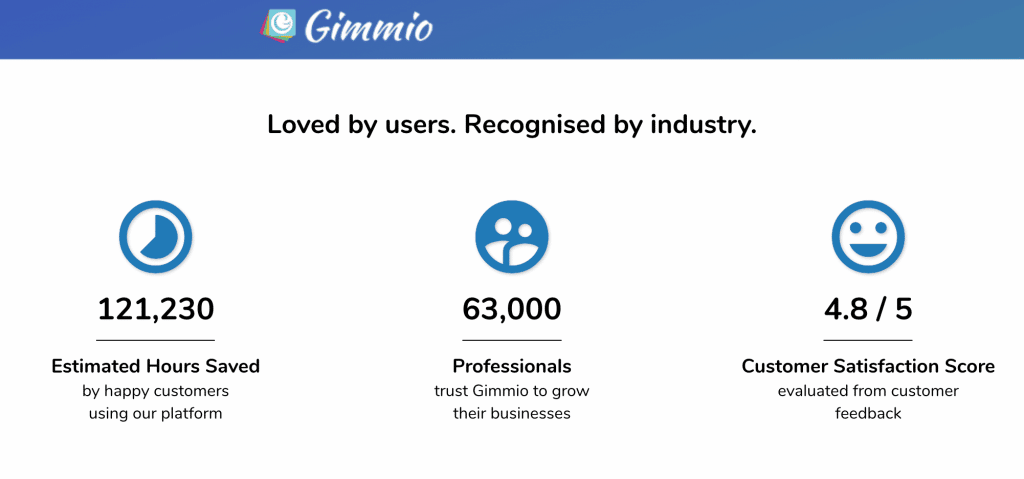 Gimmio has created over 63,000 email signatures for business professionals, many of whom represent startup companies. Advanced customization functionality with Gimmio includes the ability to drag and drop elements around the design quickly to create the perfect look. Custom fields and tags can be added easily. Currently, there are 44 fonts to choose from, all of which were carefully vetted before selection to ensure compatibility.
Staying connected with customers via social media is critical to a startups success, thus Gimmio has over 2,000 variations of social media icons that can be used with your email signature. You can also upload your own custom social icon. Unlike many other, similar email signature generators, Gimmio also allows for spacing to be adjusted. Sometimes, proper spacing between elements is what is needed to seamlessly tie together a design.

Finally, Gimmio allows email signatures to be distributed instantly to your staff, or clients, if you're a web designer. If you have many staff, Gimmio also allows bulk imports via CSV file. So, if a startup hires 100 new people, they could all have branded email signatures within the hour.
Overall, Gimmio is a great choice for startups and other businesses that want to create beautiful email signatures. So, what are you waiting for? Start your free trial today!