Intellectual Property Insurance
Companies are often accused of infringement or face being infringed upon, putting their budget and intellectual property at risk. Intellectual property insurance covers legal fees and offers enforcement coverage, regardless of whether the claim is grounded.
Reasons for getting intellectual property insurance:
What Is Intellectual Property Insurance?
---
Intellectual property (IP) is as critical for companies to protect as their tangible assets. However, it often takes work to know what counts as intellectual property. Briefly, IP is the broad term describing the legal rights of intangible assets. Some everyday examples include:
Trademarks: a logo or company symbol
Trade secrets: recipe, formula, or process
Copyright: original lyrics, poem, speech, etc.
Patents: utility, plant, or design patents (i.e., pharmaceutical patents)
IP insurance covers companies in claims where they are accused of infringement and lawsuits where others infringe upon their existing IP rights. In many IP litigation cases, the lawsuits prove frivolous; however, defense fees still drain companies dry frequently. This policy provides legal fees and enforcement insurance all in one fell swoop.
Additionally, intellectual property insurance provides capital for legal expenses if you find yourself involved in covered IP litigation. In the case of defense policies, it helps pay for any judgment or settlement rendered against you. Enforcement policies let you work with the carrier to enforce your patents. With the underwriters' permission, you could sue the infringer and be reimbursed for your legal costs in a patent infringement case.
Intellectual Property Coverage
Intellectual property coverage is specially designed to protect companies in any industry holding patents and those vulnerable to specific lawsuits, such as patent infringement or trademark infringement cases.
Who Needs Intellectual Property Insurance Coverage?
Intellectual property (IP) describes many things, such as patents, trademarks, copyrights, trade secrets, etc. Consider the ingredients of Coca-Cola or the highly recognizable Nike Swoosh. Unsurprisingly, intellectual property needs protecting and monitoring just as much as tangible property, if not more. Because of its high value, IP litigation is anything but cheap. Infringement claims, whether from patent trolls or real innovators, can quickly skyrocket over $3 million.
Companies in many industries benefit from intellectual property insurance; however, businesses with the following exposures get the most from this coverage:
Holding patents
Companies holding one or more patents are incredibly vulnerable to costly patent infringement litigation.
Infringement vulnerability
Competitors often infringe upon another business's IP, leaving it needing protection.
Accidental infringement
It's not out of the question to infringe upon some other business's IP, in which case litigation will follow.
What Does Intellectual Property Insurance Cover?
You must consult your policy documents to confirm exactly what coverage your intellectual property insurance provides. However, here are a few scenarios that typically would and would not be covered.
Defense Coverage
For companies that could be accused of IP infringement, patent infringement, or trademark infringement. This part provides money for defense costs and any judgments/settlements against you if you're held liable for infringing on a patent, trademark, copyright, or other forms of intellectual property.
Enforcement Coverage
For companies that own patents, copyrights, and trademarks. This feature lets you go on the offensive with the help of your insurance carrier. With the underwriter's approval, the policy will fund the litigation against the guilty party and allow you to recoup the income you've lost due to the infringement (i.e., IP infringement, patent infringement, or trademark infringement).
Patent Insurance
Patent insurance is a type of intellectual property insurance coverage. An IP insurance policy can include coverage for patents, copyrights, and other specific types of IP. The phrases "Intellectual Property insurance" and "Patent insurance" are sometimes used interchangeably, but not all IP insurance policies include coverage for a patent infringement lawsuit.
Intellectual Property Insurance Policy
Intellectual property insurance covers:
How Can I Manage My IP Insurance Policy and Risks?
---
Managing your intellectual insurance policy and risks begins by understanding the value of your IP. Gone are the days when we only valued businesses based on their material assets. Whether it was equipment, buildings, or other tangible capital, companies used to value different assets than they do today.
Technology has influenced nearly every industry, revolutionizing what assets businesses consider valuable. Nowadays, up to 80% of a company's balance sheet consists of intangible assets, like IP. However, these changing dynamics also shift a business's risk landscape.
In addition to media liability policies, company leaders must find new ways to protect their digital assets. Furthermore, a commercial general liability policy will cover various losses; however, some IP cases are excluded from this foundational coverage, such as intellectual property infringement (IP infringement) and trademark infringement.
Instead, the insurance industry has transformed its approach to asset protection, teaming other policies with IP insurance for better and more comprehensive coverage. Purchasing cyber liability insurance is also considered standard in the modern world. But risk management is more than having enforcement insurance as a safety net. Company leaders must determine best practices for their company based on industry, location, goals, and life cycle. Managing an IP insurance policy and risks means having a customized strategy.
Intellectual Property Insurance Cost
As with most commercial insurance policies, the cost of IP insurance coverage depends on several factors: location, claims history, and policy limits, to name a few. However, the following are some other main points insurance carriers will consider when calculating a premium.
Intellectual Property Insurance Cost Factors
The cost of IP insurance will depend on several things, including the company's size and developmental stage. Other factors include:
Exposures: risks being insured.
Company practices: views on safety, compliance, and risk management.
Program structure: the amount of deductible and willingness for a company to assume more risk
Claims history: the type and amount of past claims against the company
Revenue: changes in revenue will often drive increases or decreases in renewal costs
Intellectual Property Insurance Claim Examples
Nintendo vs. iLife: iLife sued Nintendo for allegedly stealing their motion-sensing accelerometer technology, which they claimed was used in creating the Wii Remote. iLife held rights to this technology through this patent (along with five others) and sought $144M in damages, $4 for each of the 36 million Wii gaming systems sold. Ultimately, the jury settled on a $10M award for iLife, which was recently upheld on appeal.
Insurance Brokers For Intellectual Property Insurance
Founder Shield is a data-driven insurance brokerage serving high-growth, innovative industries. We have a passion for creating and developing innovative risk management products across emerging industries and work hand in hand with clients and underwriters to ensure transparency, efficiency, and reliability every step of the way. Our team has specialized expertise and experience in providing intellectual property insurance services.
We partner with the leading professional liability insurance carriers to craft tailored risk management programs for public companies and venture-backed companies preparing for funding rounds. With errors and omissions insurance a major budget item, we understand that companies look for new and creative solutions to help manage increasing costs while also securing best-in-class coverage.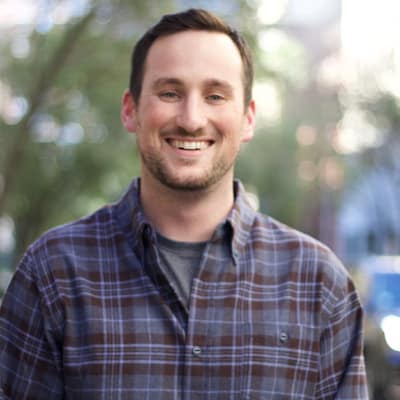 Justin is the market-facing leader at Founder Shield, with eight years invested in the boutique broker and more than a decade in the insurance industry.