SaaS Industry Overview
Companies categorized under this new technology and industry include Microsoft, SalesForce, Cisco, Adobe, Amazon Web Services, Slack, and Zendesk. And those are just a few. These giants are setting the standard for how tech companies deliver their services, whether to other businesses or direct to consumers.
The value this business model adds for innovators and their clients is undeniable and reflected in the growth of the industry. Consider the following two key points:
In 2023, the global public cloud services market is expected to grow by approximately 21.7%, which amounts to about $597 billion (Statista).
Forrester predicts that more than 50% of global enterprises will rely on at least one public cloud platform to drive digital transformation and delight customers.
Why is Insurance for SaaS
Companies Important?
Business Interruptions
SaaS companies are susceptible to various disruptions, ranging from routine system maintenance to cyber-attacks. Service failures can lead to significant financial loss and potential lawsuits, making insurance critical for financial stability.
Reputation and Value
After system failures or data breaches, a SaaS company's reputation, value, and customer confidence can be significantly impacted. Insurance can provide crucial support during these crises, aiding in recovery and damage control.
Technical and Operational Failures
Apart from cyber risks, SaaS companies can face traditional operational failures. A carefully tailored Errors and Omissions (E&O) policy can protect against unique exposures, such as software glitches that cause financial losses to clients.
Specialized Coverages
For specific operations, like an accounting software provider, specialized policies such as Tech E&O or Accountant's E&O may be required. These cover different aspects of potential errors and ensure comprehensive protection.
Why is Insurance for SaaS
Companies Important?
SaaS companies need their service to be as stable, fast, and effective as advertised, but service outages can come from anywhere. Anything from routine system maintenance to targeted DDoS or cyber extortion attacks can trigger a business interruption. If the service fails (whether it's because of an attack on their system or the system of a critical vendor like AWS) and clients lose money, SaaS companies will have to pay the price in the form of lost income or, worse, lawsuits.
The damage to the company's value, reputation, and customer confidence can be significant after system failures and data breaches. Microsoft experienced this early on, soon to be followed by the likes of Yahoo, LinkedIn, and Adobe.
Moving beyond the more technical, computer-based crises that can happen, there's also the possibility of a more traditional failure in the software company itself. Sometimes a more carefully tailored Errors and Omissions (E&O) policy will also be required to cover unique exposures. An accounting software provider will want Tech E&O coverage in case a glitch causes a client some sort of financial loss, but what about run-of-the-mill accounting errors? Those would be excluded from a Tech E&O policy, so a separate Accountant's E&O policy may be necessary.
Following are some of the core potential issues that a SaaS company would require protection from.
Insurance for SaaS Companies Against Data Breach
Data breaches are when sensitive information is copied, transmitted, viewed, stolen, or used by an individual unauthorized to do so. A recent IBM study estimated that the average cost for companies who are victims of cyber attacks is a whopping $141 per record.
Insurance for SaaS Companies Against Cyber Attacks
SaaS companies are often victims of cybercrime such as DDoS attacks and ransomware attacks. These attacks can lead to data being stolen or destroyed. According to IBM, the global average cost of a data breach in 2023 was $4.45 million, a 15% increase over three years.
Insurance for SaaS Companies Against System Failures
SaaS companies are by nature heavily reliant on back end & front end systems and third-party services providers for their applications, servers, cloud storage, and data services. Any outages, downtimes, or failures can result in lawsuits from customers who rely on their platforms to run their business.
Insurance for SaaS Companies Against Compliance Issues
SaaS companies must stay current on privacy and security measures to retain long-term customers. This approach means more than merely adhering to best cybersecurity practices, such as keeping software updated and servers maintained. SaaS companies must follow regulatory standards, as well.
SaaS Insurance
Coverage & Policies
---
---
---
---
SaaS Specific
Coverage
---
---
SaaS Insurance Costs
The cost of insurance for Software as a Service (SaaS) companies can significantly vary based on several factors. The size of the company's physical assets, its revenue, the level of risk involved in its operations, and its past claims history can all impact the insurance premium.
Larger companies with higher revenues often face more significant risks, potentially leading to higher insurance costs. Similarly, a company operating in a high-risk industry or with a history of numerous claims may also see increased premiums due to the perceived risk.
Despite these costs, it's crucial to consider that the expense of insurance premiums is often far less than the potential out-of-pocket costs following a significant loss or liability claim. Without adequate insurance coverage, a single loss can seriously harm or even bankrupt a company. Thus, insurance provides not only financial protection but also peace of mind, allowing SaaS companies to focus on their core business and growth.
Types of SaaS Companies
That Need Insurance
SaaS Frequently Asked
Questions (FAQ)
The cost of insurance for SaaS companies will depend on several things, including the company's size and development stage. Other factors include:
Exposures: risks being insured
Company practices: views on safety, compliance, and risk management
Program structure: the amount of deductible and willingness for a company to assume more risk
Claims history: the type and amount of past claims against the company
While SaaS insurance isn't typically mandated by law, it is strongly recommended given the unique risks that SaaS companies face, such as cyber threats and business interruptions. In certain cases, clients or business partners may require you to have specific insurance coverage as part of their contractual agreements.
The amount of SaaS insurance you need will depend on several factors, including the size of your company, the nature of the data you handle, and your risk profile. It's recommended to work with an experienced insurance advisor to determine the right amount of coverage.
You can obtain SaaS insurance by reaching out to an insurance provider or broker who understands the unique needs and risks of SaaS companies. They can guide you through the process, from assessing your needs to comparing quotes and finally purchasing a policy.
Business Liability insurance protects your company if it's held legally responsible for damages caused to a third party. This could include bodily injury, property damage, or data loss. For SaaS companies, this is usually in the form of Professional Liability or General Liability insurance.
SaaS insurance often includes cyber liability coverage, which can protect your company in the event of a data breach. It can cover the costs related to notification and credit monitoring for affected customers, PR efforts, and any resulting lawsuits or regulatory fines.
Absolutely, insurance policies can often be tailored to the specific needs of your SaaS company. Your provider can help you select the right types of coverage, limits, and deductibles based on your company's risk profile and budget.
SaaS Insurance Quotes
Finding SaaS insurance coverage doesn't have to be painful. We aim to make the purchasing experience as streamlined and intuitive as possible.
Use our custom-built digital platform to get quotes fast. We automate clerical tasks that plague traditional insurance brokerages, giving us more time to be responsive and alert to your company's needs.
No two organizations are the same. Our team of coverage experts partners with your team to engineer your risk management strategy, together. We take the time to understand the intricacies of your company to get you the best possible coverage.
To do better, you need to know better. With changing political, technological, legal, and economic landscapes, staying ahead of the curve is critical.
Our in-house team is tapped into the latest developments in your industry, proactively ensuring you're covered.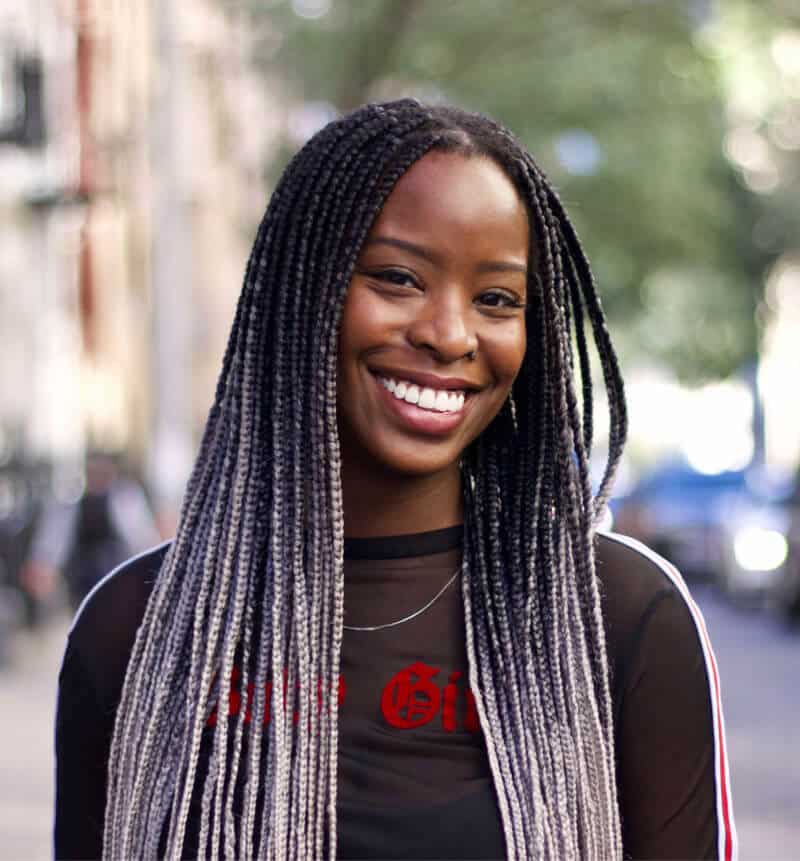 Rachel Jenkins, Customer Success Manager
Meet
your specialist
Rachel is one of the premier leading insurance professionals with almost 10 years of experience in the industry. She has been with the Founder Shield team for several years, focusing on client advising and improving policy language for venture-backed companies, including financial institutions, ecommerce, and SaaS companies.
Why Choose Founder Shield?
Founder Shield is a leading insurance provider that specializes in offering comprehensive coverage for SaaS companies, offering numerous benefits and advantages over traditional insurance providers. Here's a breakdown of some of the key features and benefits that you'll enjoy with us:
Benefits of Choosing Founder Shield:
Industry Expertise
Founder Shield is focused on protecting rapidly evolving SaaS startups. We ensure that our products are tailored to meet the unique needs of SaaS businesses.
Customized Solutions
Founder Shield offers bespoke insurance policies that are designed specifically for each client's needs, ensuring co
Fast Quotes
With Founder Shield's streamlined quoting process, you can receive a personalized quote for your SaaS insurance quickly, allowing you to make informed decisions fast.
Ease of Use
Founder Shield's user-friendly digital platform makes it easy to manage your insurance policies, submit claims, and access important documents whenever you need them.
Dedicated Support
Founder Shield provides exceptional customer service, with dedicated account managers who are always available to assist you with any questions or concerns you may have about your insurance coverage.
Scalable Coverage
As your manufacturing business grows, Founder Shield's insurance policies can grow with you, ensuring you always have the right level of coverage for your changing needs.
Founder Shield is a preferred choice for SaaS businesses because of our specialization in the industry. We offer flexible and customized insurance policies, a speedy quoting process, and exceptional customer service with dedicated account managers.
Great service – proactive, responsive, go beyond what I have expected from previous providers. The team do a wonderful job

---

Amit Patel

General Counsel • Urbanstems