Key Takeaways from the On-Demand Delivery Panel
The On-Demand Delivery sector has become an ingrained part of society. It's never been more true with the new challenges that the COVID-19 pandemic presents to consumers. Consumers now seek quality products delivered with speed and companies in this space are positioned to see continued growth. This does not come without challenges however.
To address these challenges, we brought together CEO's from some of the most innovative and successful On-Demand companies to discuss their successes, hurdles, and how they approach sustained growth in uncertain times. 
In case you missed it we've put together some key takeaways from the panel discussion and made the recording available on demand below:
Panelists:
Eric Schneider, VP of Sales, Founder Shield
Seth Goldman, CEO of UrbanStems
Chris Vaughn, CEO of Saucey
Jack Keyes, Underwriter at Apollo
Alex Blum, CEO of Relay
---
---
Key Takeaways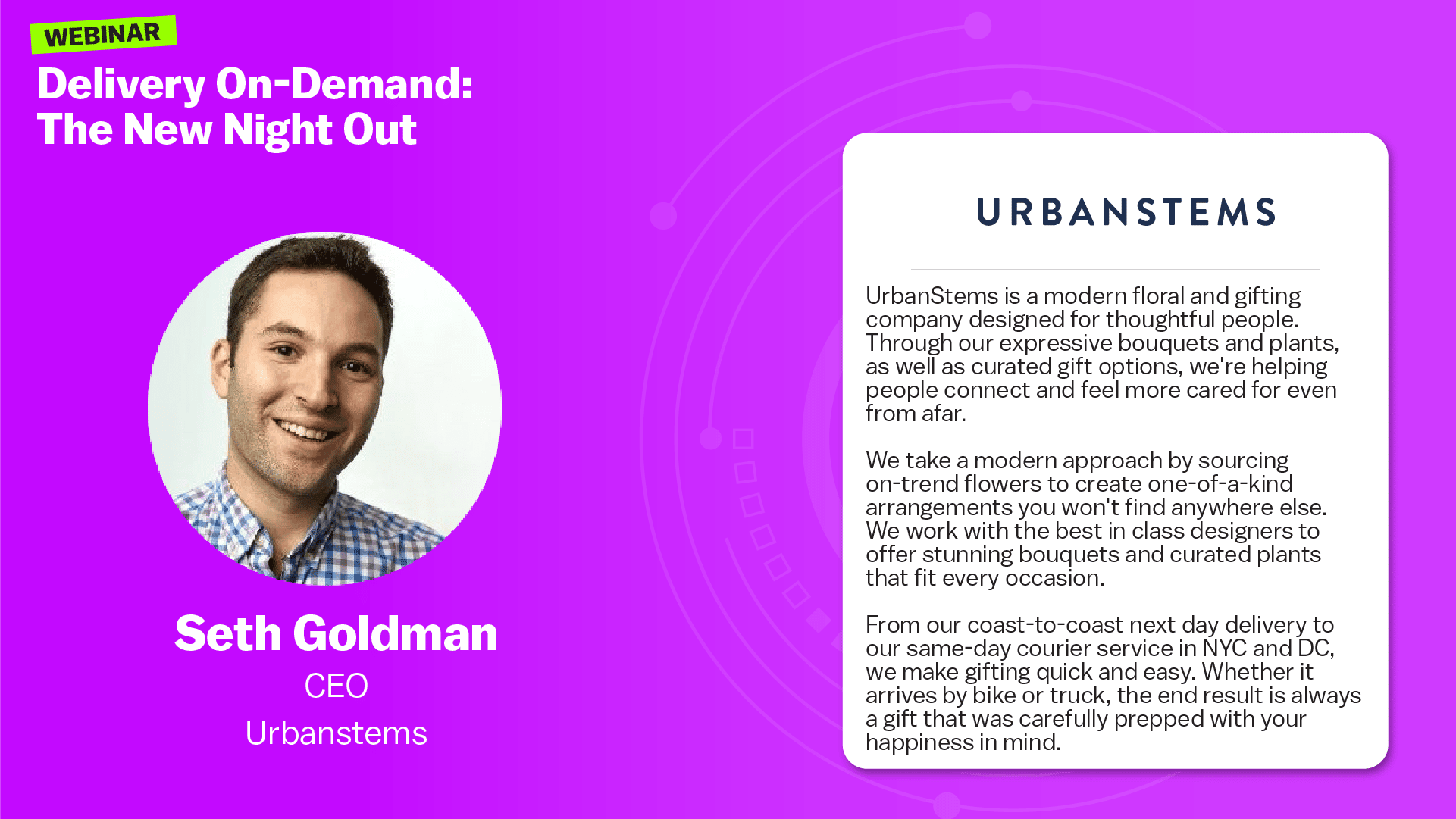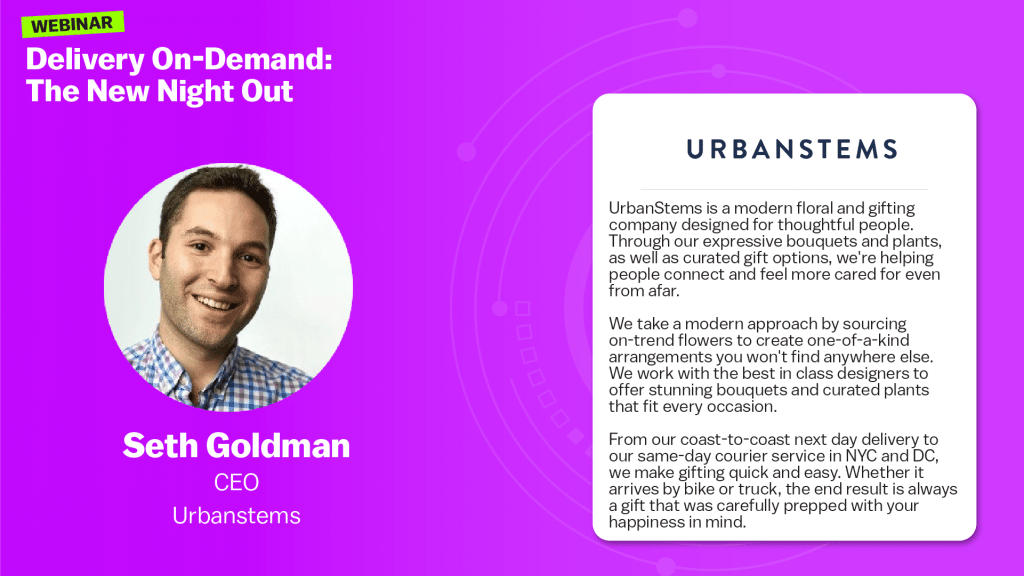 On COVID-19
Some supply chain impacts round their dried bouquets from sources Italy due to COVID
Seeing  demand for same-day delivery pulled back when COVID hit, likely a result of office deliveries plummeting as offices closed.
It will be a learning process going forward as the DC territory just reopened recently – tracking if same day delivery will maintain the same importance it had pre-COVID. Where/what is the demand? What is the willingness to pay a premium?
On Seasonality
Floral business will always be seasonal with peaks at Valentine's day and Mother's day. Usually, 60% of annual revenues come in the first 6 months of the year
That said, as an on-demand delivery operation UrbanStems are not so reliant on those holidays as companies in the industry.
On Challenges in Providing the Best Product
Key is to control both delivery and the product. The customer experience can be better controlled that way as opposed to a model where you only handle delivery from other florists.
Quality and on time delivery are two most important factors. Same day delivery attempts to win in both areas.
There will always be issues out of your control. It is important to control damage to product and, if there is damage, that staff will be on time and fix these types of issues quickly. It is meaningful to replace a dissatisfactory product the same day.
---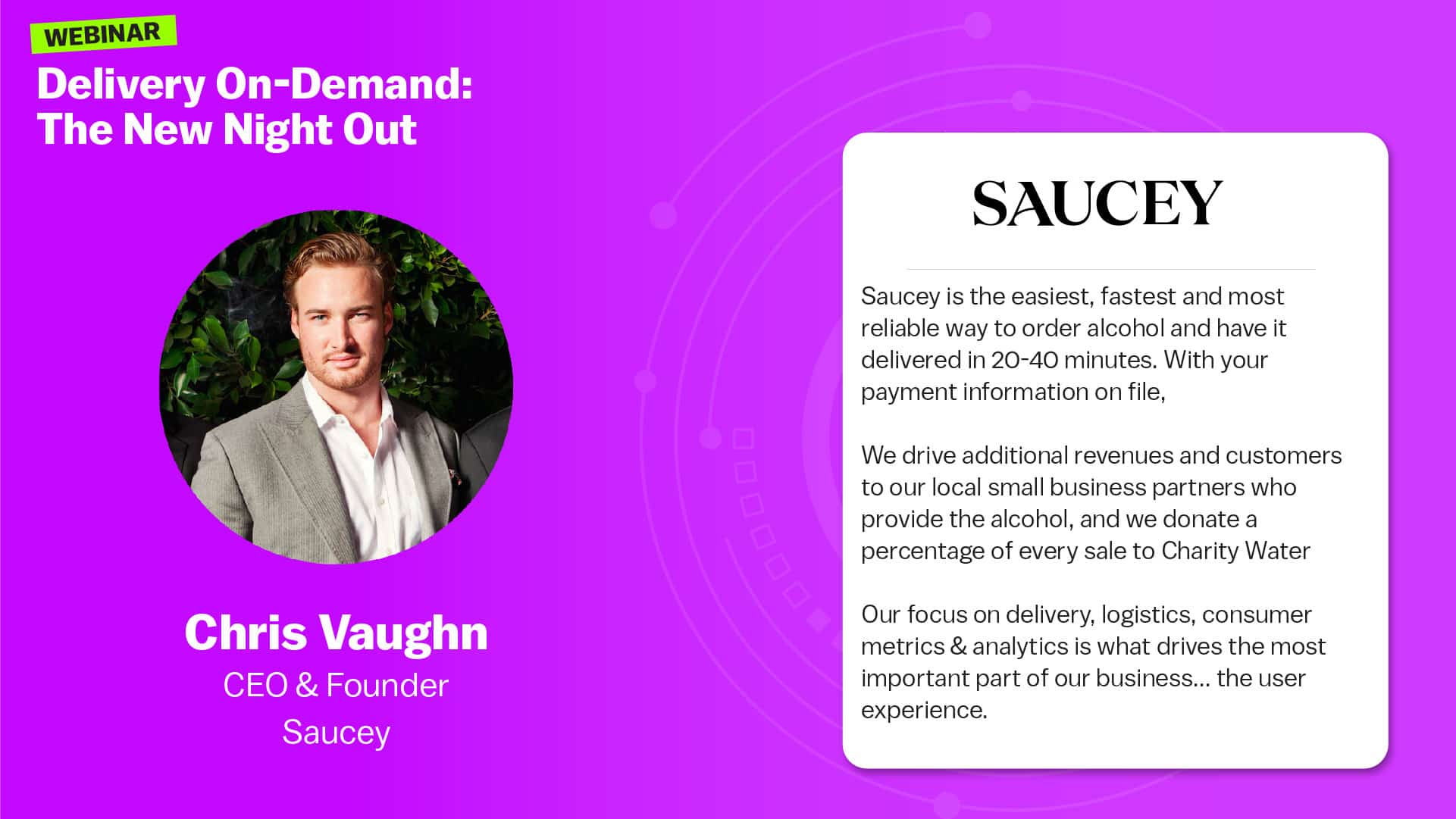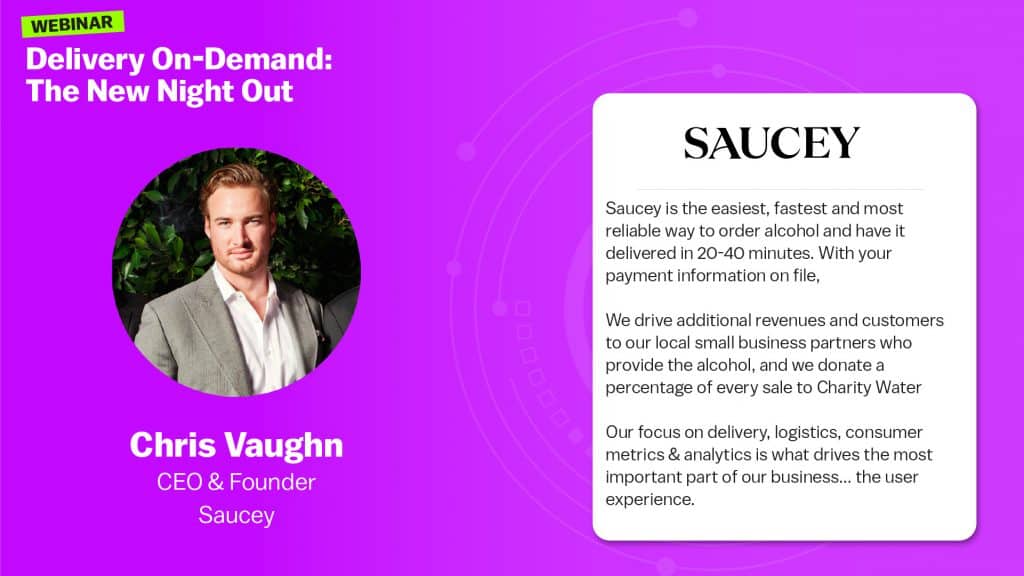 On the Alcohol Industry
There is no loyalty to retail, only loyalty to brands. For ex: if you want Titos you'll purchase it anywhere that is convenient and offering a good price.
80% of wine purchases are consumed same day. It is highly an impulse and convenience driven market.
Rules and regulations differ state by state which stunted the growth of the alcohol industry. There is not a lot of capital in this market.
On Strategies to Grow Operations and Local Partnerships
Mom and Pop stores are highly motivated to change their business model and implement on-demand delivery compared to the big box players.
When considering a new market, it is important to answer a few questions:

How many customers are asking for delivery in that market? 
How is the retail market looking? 
What does competition look like there? 
Is this market important to larger partners that we currently have? 
How much marketing power do we want to deploy operations?

We can open a market within 3-4 days once we have partners lined up.
On Adapting to Increased Demand due to COVID-19
Being an on-demand alcohol delivery company, Saucey has seen growth and expansion opportunities during COVID-19. With expansion to 20 new cities, service is now available in over 40 markets in US and over 1,000 neighborhoods.
We are working longer hours and hiring more personnel.
There has been a 400% increase in orders inside the first 2 week window during COVID-19.
We have learned that drinking and where people purchase is tied to employment rates. Drinking doesn't go down with unemployment but instead where people drink changes. As unemployment goes up, drinking at home up goes up.
---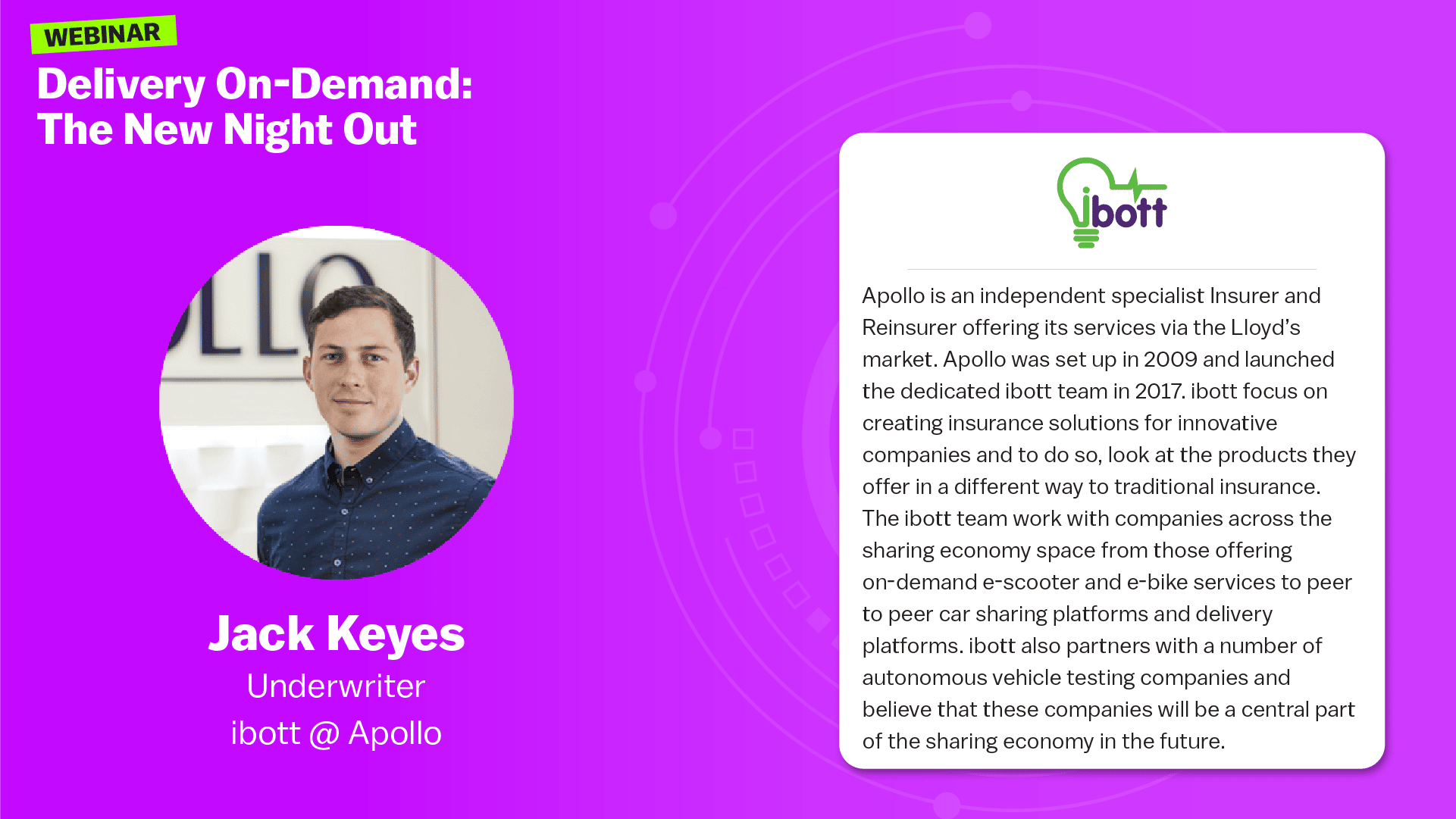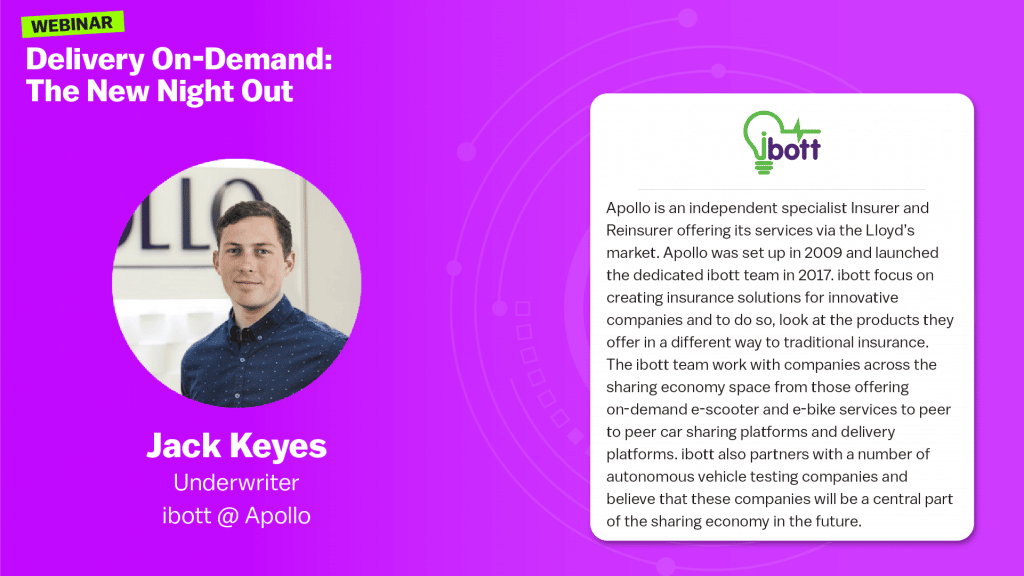 On the Impact of COVID-19
With insured clients using telematics, they have insight on company growth in various industries, including on-demand delivery.
They have seen the strongest growth in grocery delivery during COVID-19 – about 60% growth during Feb. and March. Hot food delivery sector has grown as well to a lesser extent.
Through telematics, they have seen improved efficiency in the dispatch of delivery drivers. While there has not as much uptick in driver mileage there has been an uptick in deliveries suggesting that orders are being combined in a single delivery.
There are a lot of new industries being looked at such as pharmacy delivery.
It is a bit early to understand the claims impact of COVID-19 for the on-demand delivery space but they think less traffic and less speeding will lead to less claims.
On the Challenges that Driver Liability Presents
Big questions around if we will see the need to pick up driver liability during different periods, similar to ride-sharing. In turn, will delivery platforms provide primary coverage to their the drivers? They have seen that drivers want to work for a platform that will offer coverage for their liability.
There could be an impact on claims through vicarious liability exposure changes as regulation changes. Determining when the driver is or is not considered working for the platform.
On Why Telematic Data Provides Better Risk Management Outlooks
To underwriters, decision making is all about insight and control 
To quote George Orwell: "Big brother is watching you". When someone knows they are being monitored they behave differently.
They have seen a 15-25% in loss cost reduction when detailed telematics are in play
Recommendation to platforms – start tracking data now! It will allow you to sit down with insurers and determine if there is a way to bring insurance cost down based on granular metrics such as time of day, driver ID, vehicle ID, speed, etc. For ex: you can remove poorly performing drivers.
It is important to see telematics and data tracking as an enabler, not a hindrance!
---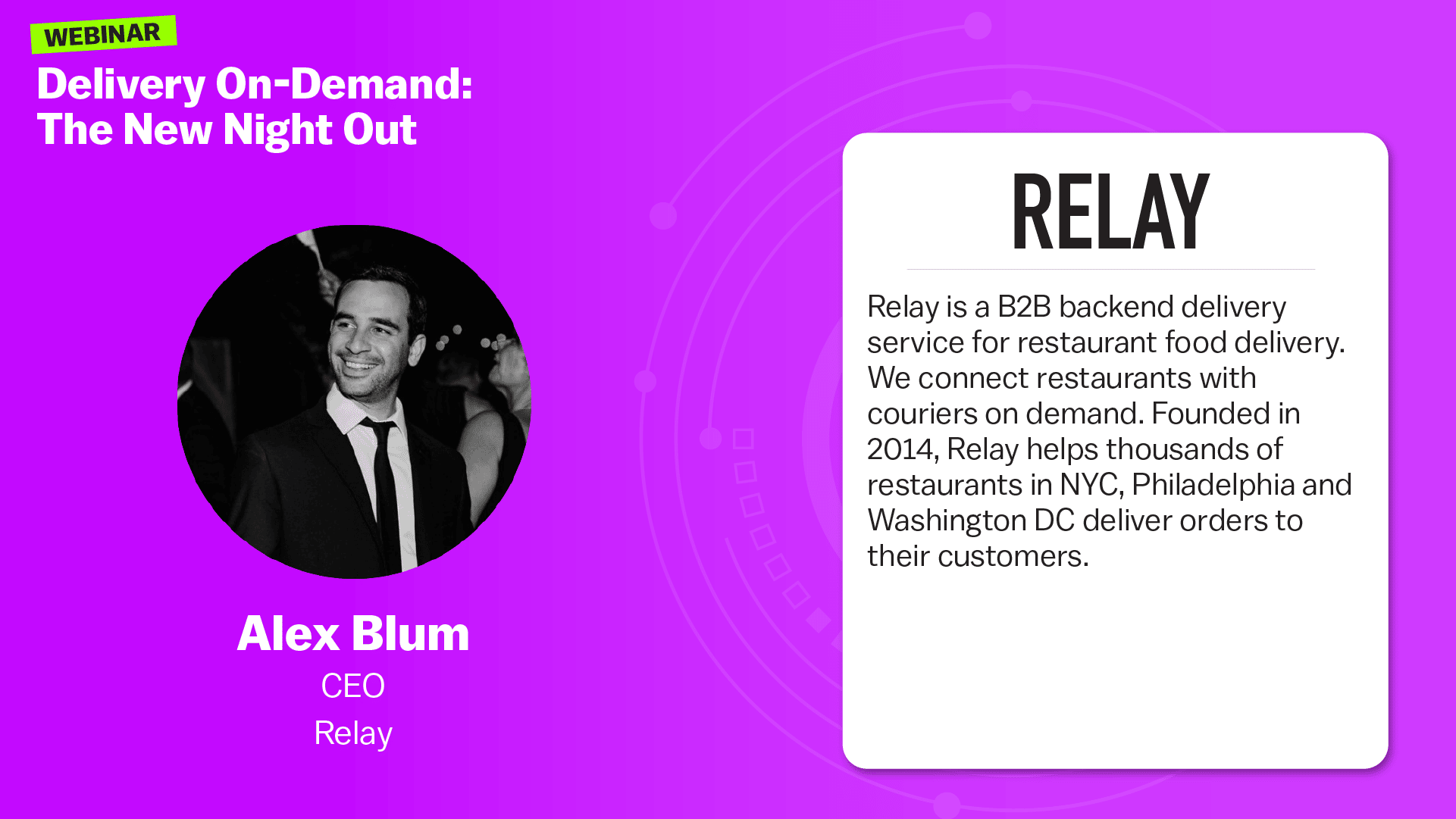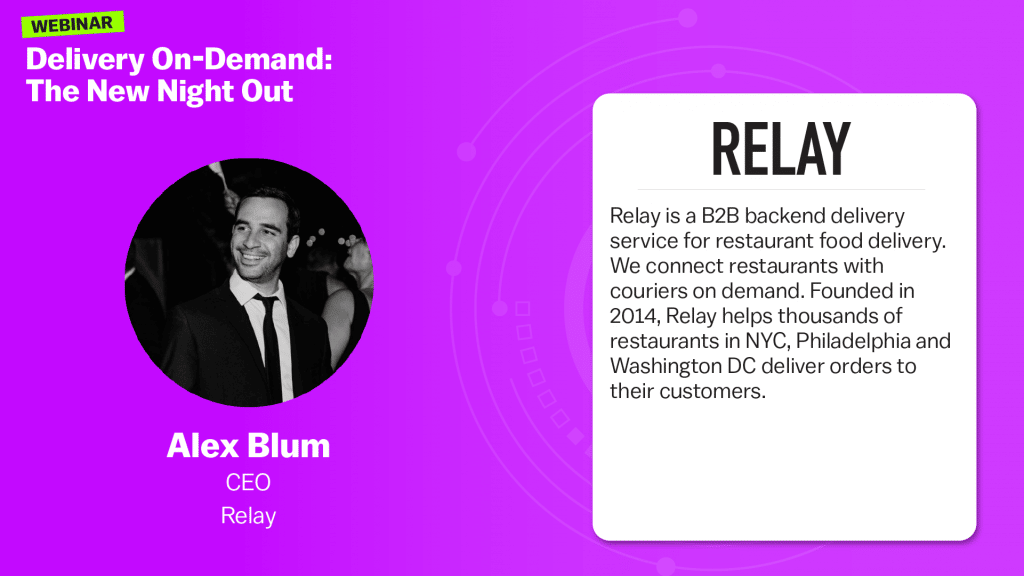 On Restaurant Partnerships
They were prepared for increased restaurant partnership demand by having a pool of deliverers backlogged and waiting.
Any restaurant who is interested in filling orders for delivery, wwhether they already so it or not, is a good partner.
There are no limitations to the type of restaurants they are looking to work with. Mom and Pop, quick service, finer dining, chains, etc. are all quality partnerships.
On Using Only Bikes for Deliveries 
With a focus denser parts of cities bike delivery is the best mode while using car is not efficient in these areas.
It is questionable if it makes sense to delivery a low cost items in a car (ex: $10 burrito)
They have seen demand to deliver to further destinations with scooters or vehicles. They are thinking about potentially doing this soon based on higher value orders.
On Expansion
Starting to closely look at expansion now based on success of a successful launch in DC as a new market recently.
They are looking at other verticals like alcohol and have already started alcohol deliveries in Philly and NY for  restaurants with alcohol on menu and for liquor stores.
As noted above, they will be looking at vehicles for longer distance deliveries.