Key Takeaways from the Rideshare & P2P Leasing Panel
The Rideshare industry has been a staple of modern society for the past 10+ years. Its importance only increases as time goes on as a focus on sustainability, the environment, and social equity drives the push for fewer cars on the road. 
To share an inside look at the industry, we invited leaders from the most impactful companies in the space to join our panel and discuss their growth, risk, and the future of shared mobility.
In case you missed it we've put together some key takeaways from the panel discussion and made the recording available on-demand below:
Panelists:
Eric Schneider, VP of Sales, Founder Shield
Brian Allan, SVP Strategic Partnerships at HyreCar
Clara Fain, CFO at Via
Chris Moore, Head of ibott at Apollo
Andrew Byrnes, Deputy General Counsel and Global Head of Public Policy at Getaround
---
---
Key Takeaways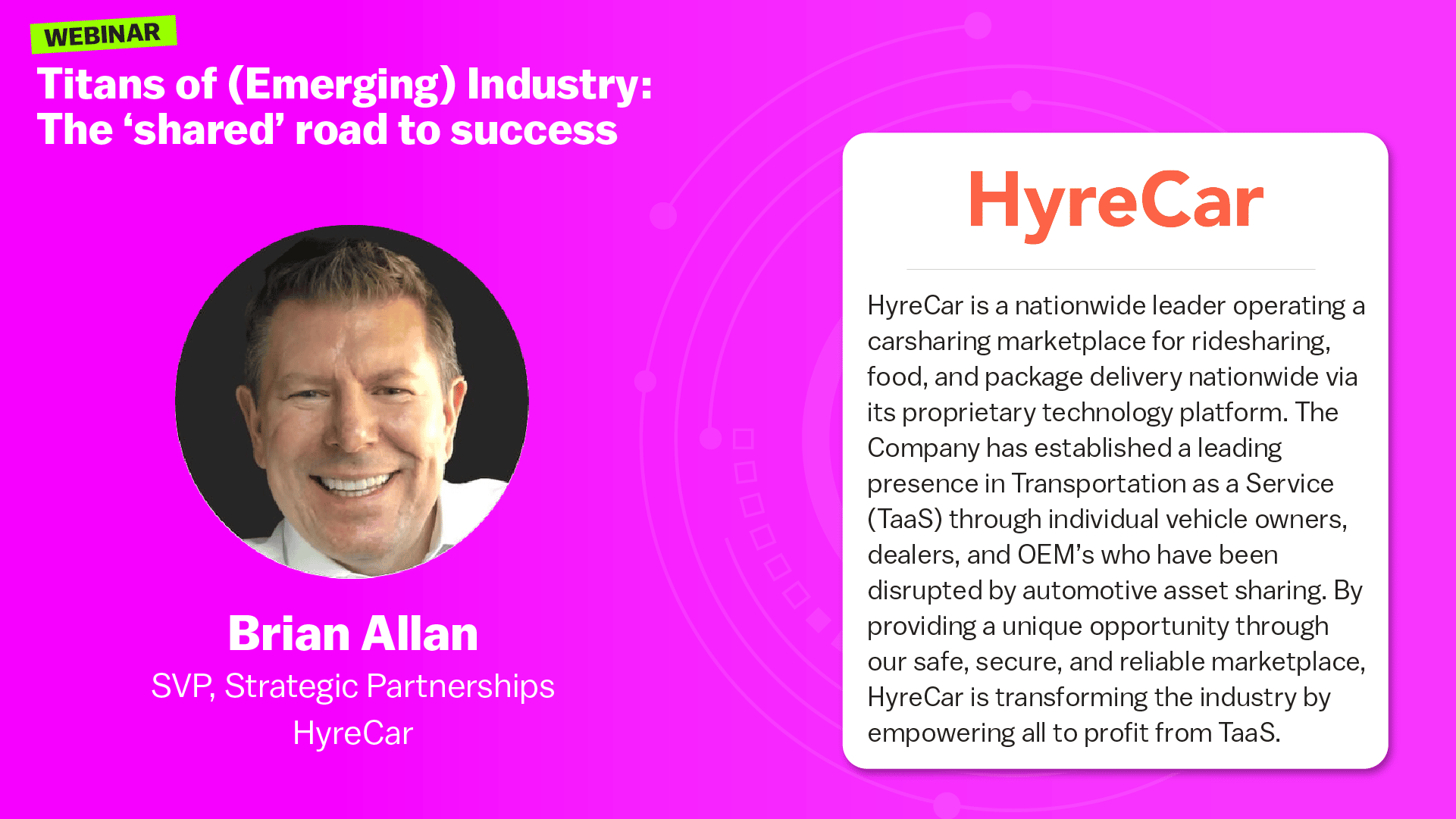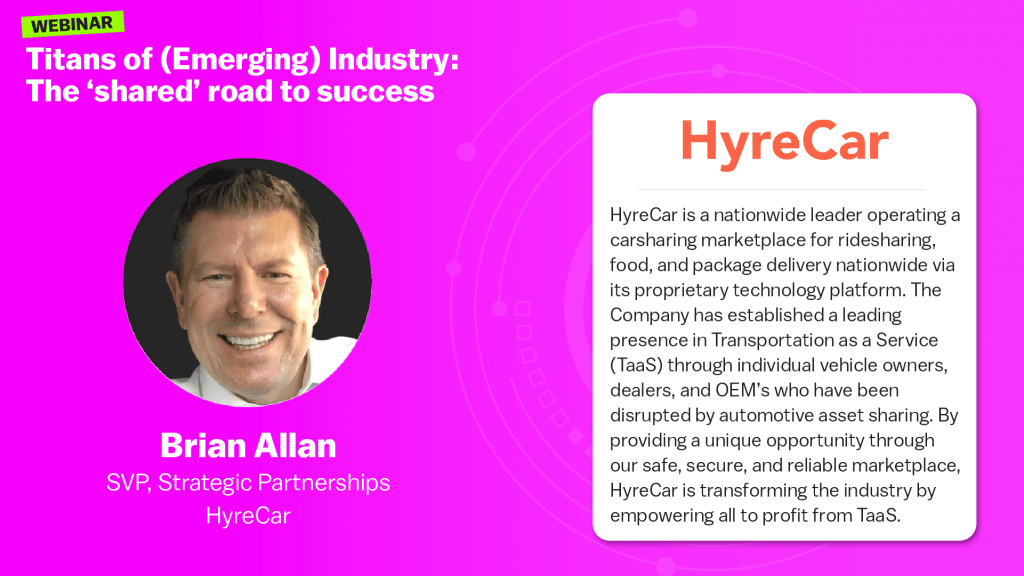 On Partnerships with Auto Dealers
Dealers in a great position to help sustain shared mobility as they already have the infrastructure in place. When they enter the shared mobility space it is truly plus revenue as dealers already have existing assets available to customers looking for shared mobility solutions.
Telematics has helped dealerships enter these partnerships as it provides the resources they need to administer a fleet.
A dealer is part of the ecosystem to not only rent cars in the shared mobility space but also sell cars. For example, a driver might not stay on HyreCar forever and will eventually buy a car. Dealers can leverage that progression by providing a path to ownership for drivers i.e. rent the car → drive gig economy → earn income → then use funds to purchase the vehicle.
On why HyreCar is a unique solution
HyreCar is unique in that it not only provides a supply of vehicles to gig-economy drivers but it also supplies drivers to gig-economy platforms.
HyreCar is high touch, high tech which is a competitive advantage. Dealers and other fleet owners really appreciate the longer-term rentals as the average for HyreCar is about 3 weeks as opposed to leisure rentals of only a few days. Commercial use is consistent and reliable compared to leisure which only benefits these fleet owners.
On what other industries HyreCar likes to work with outside of rideshare
HyreCar is an agnostic platform as their drivers can switch between similar platforms like Uber or Lyft but also to different types of platforms like grocery or food delivery depending on what is busiest at the time.
Have partnerships with auto service providers so vehicle owners to get easy service on vehicles is important as well
---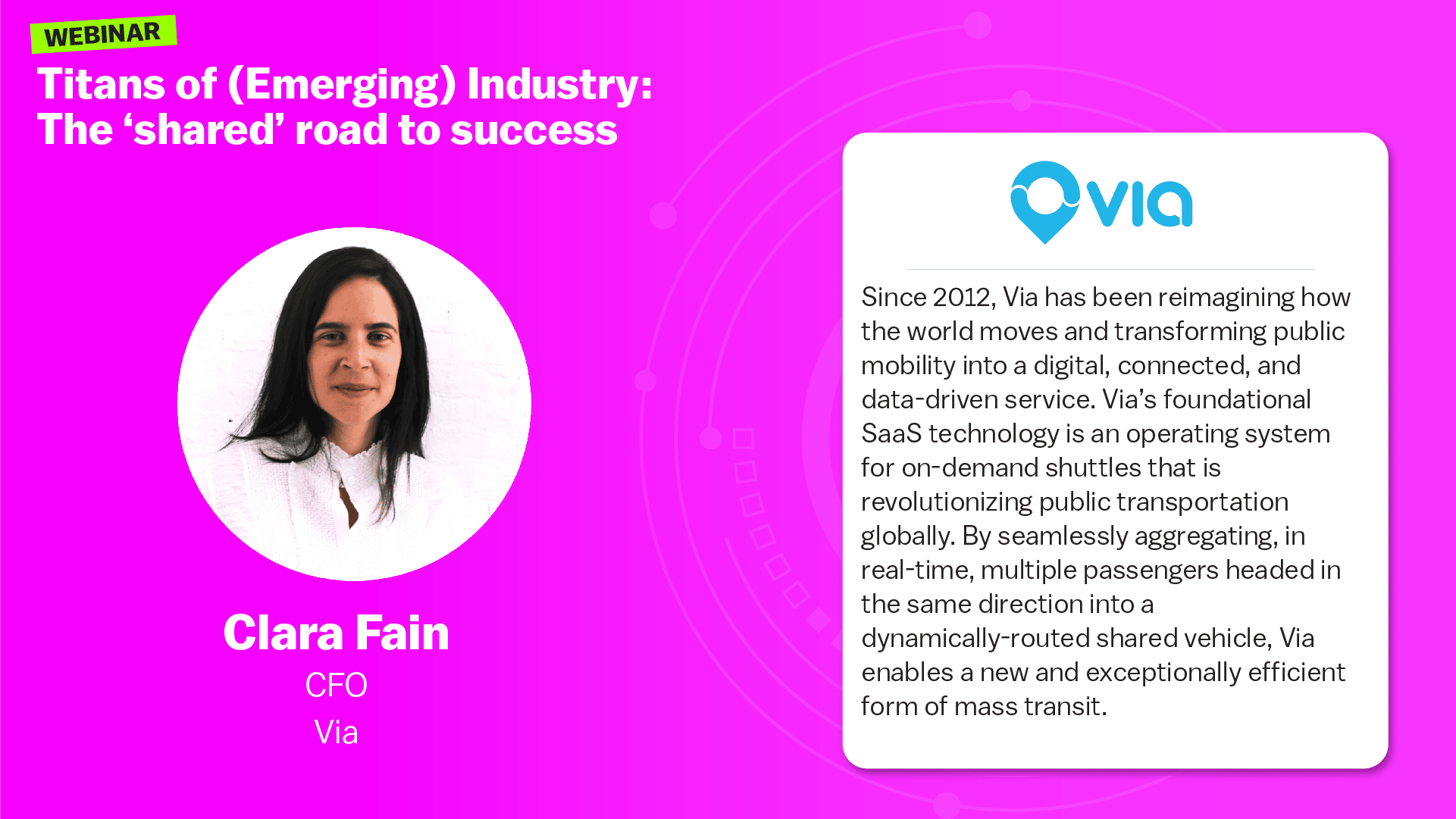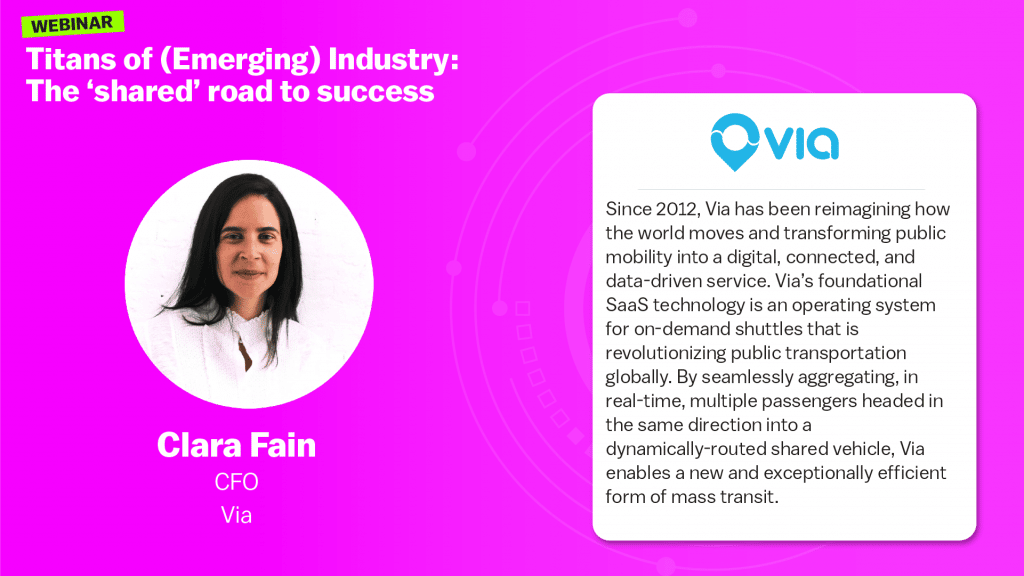 On how Via chooses different verticals to enter
Via started in 2012 focusing on the rideshare industry to prove their software was efficient and could help change transportation systems
By 2017, they continued to build out their technology platform and eventually moved into partnerships with transit agencies with the goal of using their software to allow them to offer better transit services to the public. 
Outside of demand rides, they rolled out large capacity vehicles as they transitioned into winning contracts such as with the NYC Dept. of Education
When choosing verticals, the goal is to create one unified, central platform for cities to manage their assets (taxi, rideshare, bus, scooter, etc.)
On how COVID has impacted Via and how has Via evolved to serve different industries
Via has seen a significant decline in ridership with everyone sheltering in place which also holds true for shared mobility.
On the partnerships side, which has developed into the majority of Via's business, they have seen less impact, however. They are helping partners transition into this new world with a higher focus on data tracking and efficiency. 
They do see a silver lining in COVID in that cities and transit agencies are questioning things that were the status-quo before, including the impact that technology and innovation can have.
On Via's future and what factors are considered when thinking about new opportunities
Via sees opportunity in moving into the goods and packages delivery space.
When making a business decision, opportunity, speed to scale, profitability, risk management, etc. are always taken into account.
---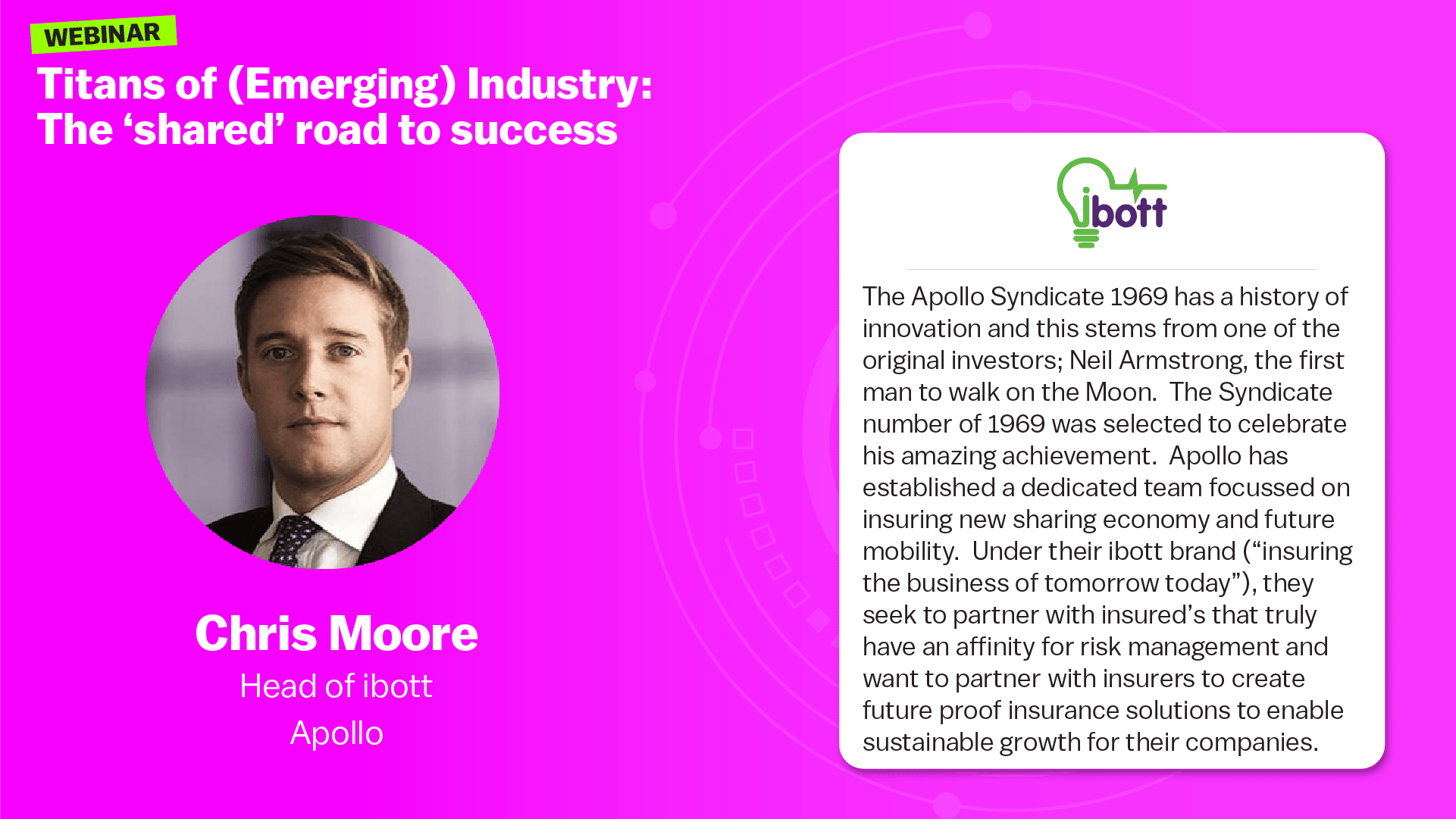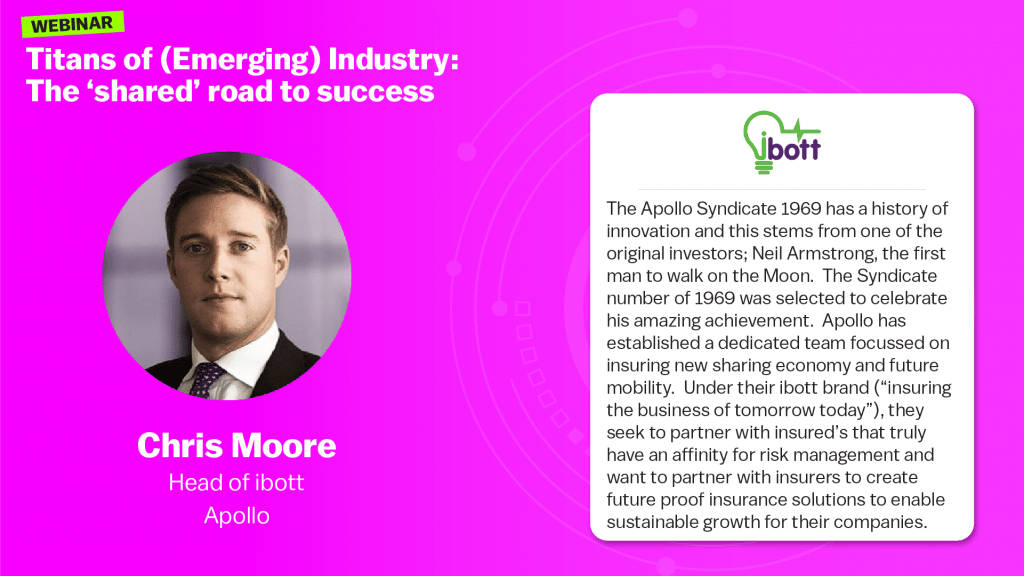 On how Apollo looks at direct vs. vicarious liability
Direct liability and vicarious liability need to be treated separately. In turn, insurance needs to be different as does the control measures that platforms need to implement to address them as well.
Control measures for direct liability include a focus on safety measures within the app, driver vetting and background checks, and vehicle maintenance. 
For the rideshare industry, there are very firm TNC regulations that mandate that the platform must procure insurance on behalf of the driver with respect to direct liability. Vicarious liability, on the other hand, is less regulated as it is designed to protect the platform itself.
For the peer-to-peer industry, governmental mandates are less clear on what insurance needs to be in place. 
Some platforms use insurance as a differentiator or sales tactic Options on what they can offer
Control measures for direct liability – focused on safety measures in the app, driver vetting, and background checks, vehicle maintenance. Insuring thousands of drivers rather than just one platform
On how insurance rating/pricing structures are changing and what metrics are analyzed
Apollo is growth-focused and platforms want a scalable solution creating the need for usage-based insurance products. This can mean rates on a per mile, trip, rental day, etc. basis. 
Apollo can also build in modifiers based on the following factors:

State modifiers based on differing regulation
Driver tenure – better risk if a driver is on trip 1,000 than in first 10 trips
The level of driver assistance systems that a specific vehicle might have
Nighttime vs. day time driving
Highway vs. non-highway driving
On new approaches to implementing technology into underwriting or claims management
Apollo is always stressing the importance of having the right mindset around technology.
Platforms need to think about how much control they get with telematics. For example – this person is a bad driver and could be a big loss cost generator which drives your insurance rate up. Typically the best drivers get lower rates and the worse drivers get higher rates – if you remove drivers based on data that could help keep losses and insurance costs down.
They are interested in better technology to answer the "where" questions. It is easy to determine what state a driver is in but can we track if they are using the best possible roads? There could be a possible rate modifier based on taking safer routes.
There has been an evolution on the platforms themselves to allow for first notice of loss. Most platforms are sophisticated enough with the data they have and now want to link that data to claims exposure. This can allow platforms to see value coming back as brokers can use this information to press underwriters for a cheaper rate.
---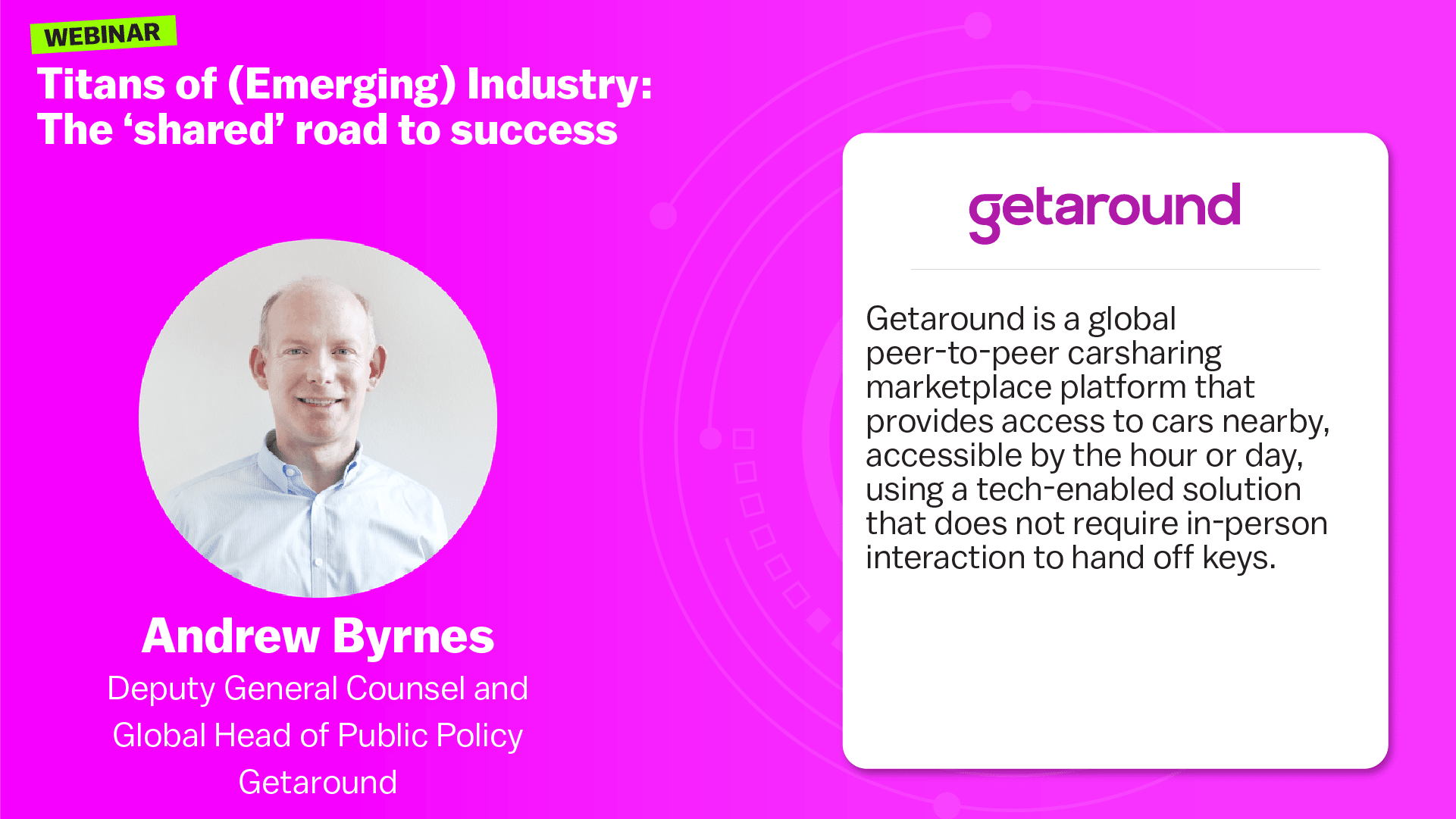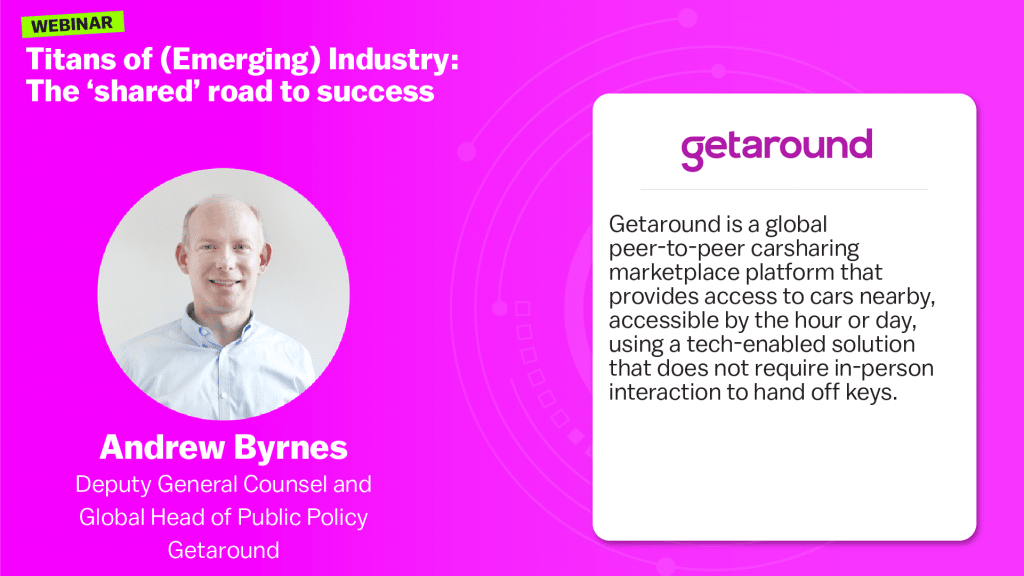 On the challenges Getaround has overcome
There is always the fundamental issue of "am I comfortable letting someone take my car?" as cars are either the most or second most valuable assets for the owner. 
To address this, Getaround helped back legislation in CA, where they started, to show owners that platform insurance will cover the car and they won't get kicked off their own auto policy for putting their car up for rental.
There are challenges around expansion as well, most notably that markets are hyper-local
For example, cars 5 miles away might be too far for customers in urban areas as opposed to those in more rural areas. For this reason, they need to look at sub-markets within the larger markets to ensure there is not only supply for customers but also demand for owners.
Getaround also need to ensure there are qualified professionals available in each market to install their hardware for Getaround Connect
On if it more challenging to attract owners or drivers onto the platform
If you are in a city like Boston, there are fewer cars and it can be more difficult to attract owners. In LA, however, there are more cars and more supply.
It is important to see the economic opportunity for owners as on the platform as a way to attract them. The money they make can help them pay for the car itself.
Many drivers want to move away from car ownership and are most likely to use car share, rideshare, or public transit. This might take more time in certain places than others but it does contribute to more drivers joining the platform.
On how they see the peer to peer car leasing industry developing in the next 10 years
Getaround sees an expansion of the mobility ecosystem where people expect to have the right offering for what they want, when they want it.
While we might not necessarily see consolidation, we should see more and more partnerships between different aspects of mobility. 
This can include more public-private partnerships as well, such as Getaround's partnership in Salem, MA to put technology into the city's car share program 
Connected cars will be more and more ubiquitous – likely devices like Getaround Connect will be standard in cars in for those who want to offer their car on a car share platform.
AV is on the horizon and carsharing will be increasingly important