We're back with our second edition of the monthly round-up where we highlight the best of what's going on in the world (and our office). Here is (almost) everything you need to know about what happened in July.
INSURANCE
⅕ of all business get sued by a current or former employee. Read up and be prepared.

Thinking about getting into the rideshare space? Hired/non-owned auto insurance is an important coverage you need to know about.
COMPANY
We're happy to announce that our very own Kyle Jeziorski has been promoted to manager of our broking team! If you need quotes, Kyle and our broking team have your back.

We've just become a coverholder of Lloyd's of London, which means we can now underwrite policies in-house. This means upgraded policies and faster turnaround for all of our clients. More to come on that shortly.
Eric was competing in the Lacrosse World Games this past month making some big saves in goal for the Israeli National Team. We're proud of you Eric!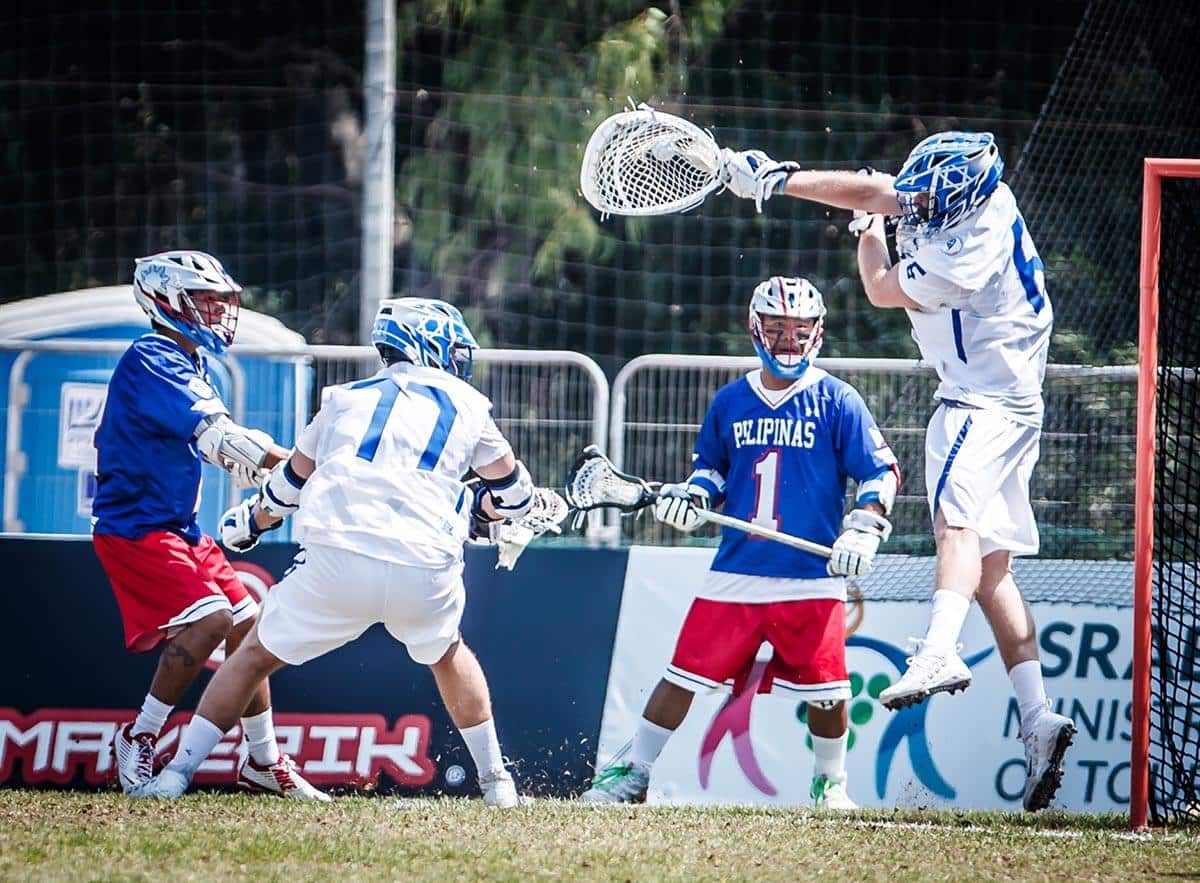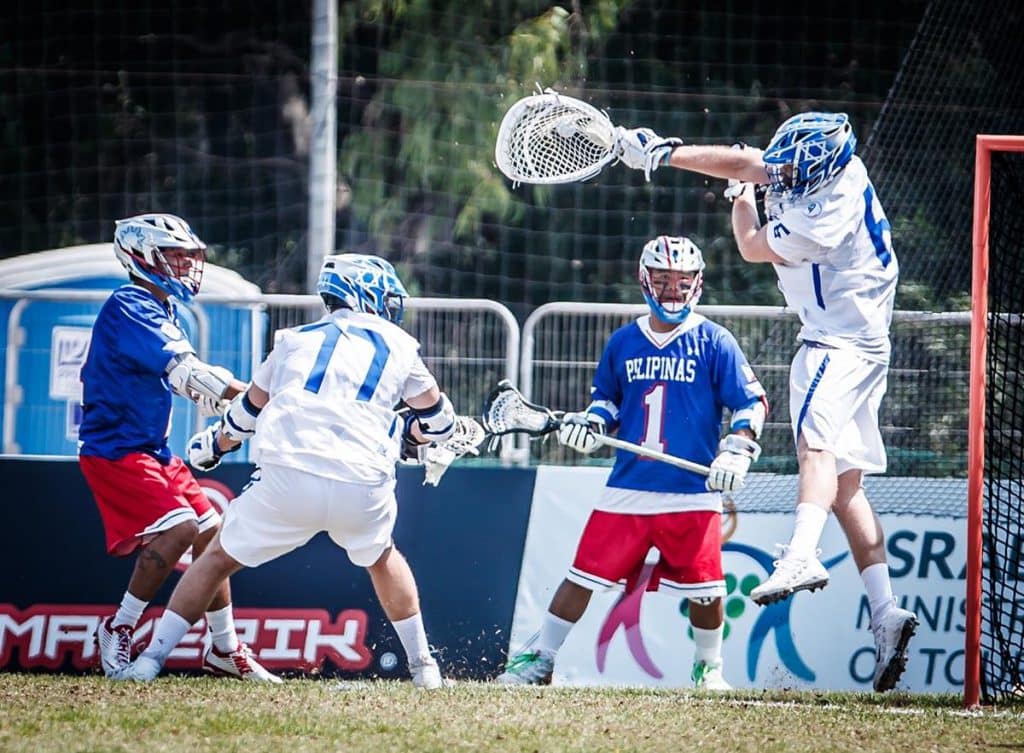 We run a monthly "Lunch & Learn" program where we order in some tasty local grub while one of the team feeds our minds with knowledge. We have quite a diverse skill set amongst the team so the topics vary from Salesforce tips, blogging, AMA's to how to conduct interviews. Last month we did something a little different by doing a Q3 goals update from each department.
The premise of this was to make sure everyone is aware of the priorities and targets of each department. As new hires and teams are rapidly on-boarded, they might not understand exactly how the business functions, which I think many high growth companies can relate to.
We feel this level of transparency across teams can only increase our productivity and speed and get ourselves out of our own way.
Early signs point to the Q2 Review format being a success. We tested a new system in which each employee gets a 1-4 star rating based on our 5 principles. Feedback has been positive in that people were better able to understand their manager's feedback. We'll continue to tweak, but I think we're on to something here.
PROGRESSIVE DINNER
We did a team event progressive dinner that was a blast! 5 groups, 5 different restaurants, 1 meetup bar afterward. Hell of a Wednesday.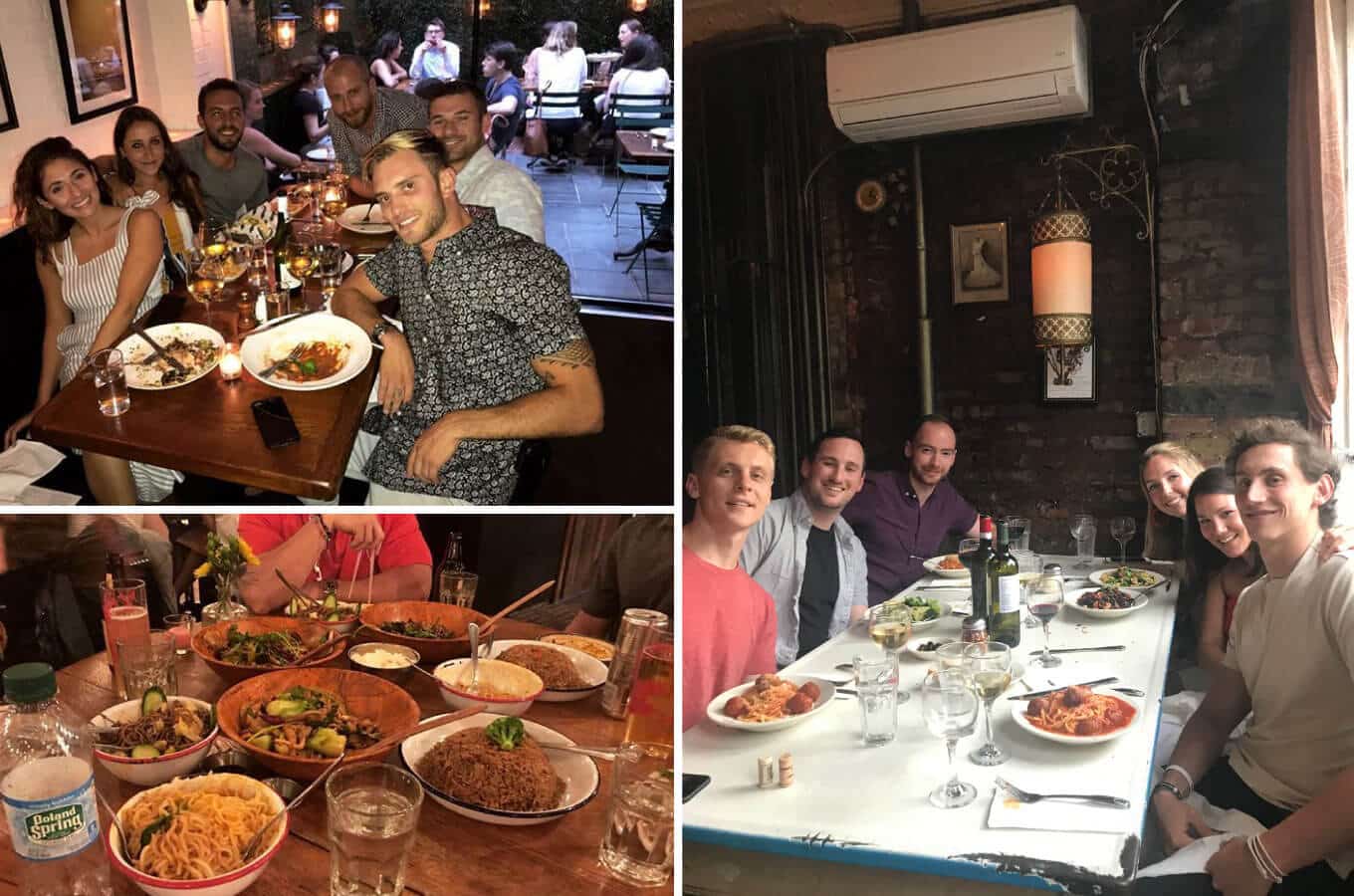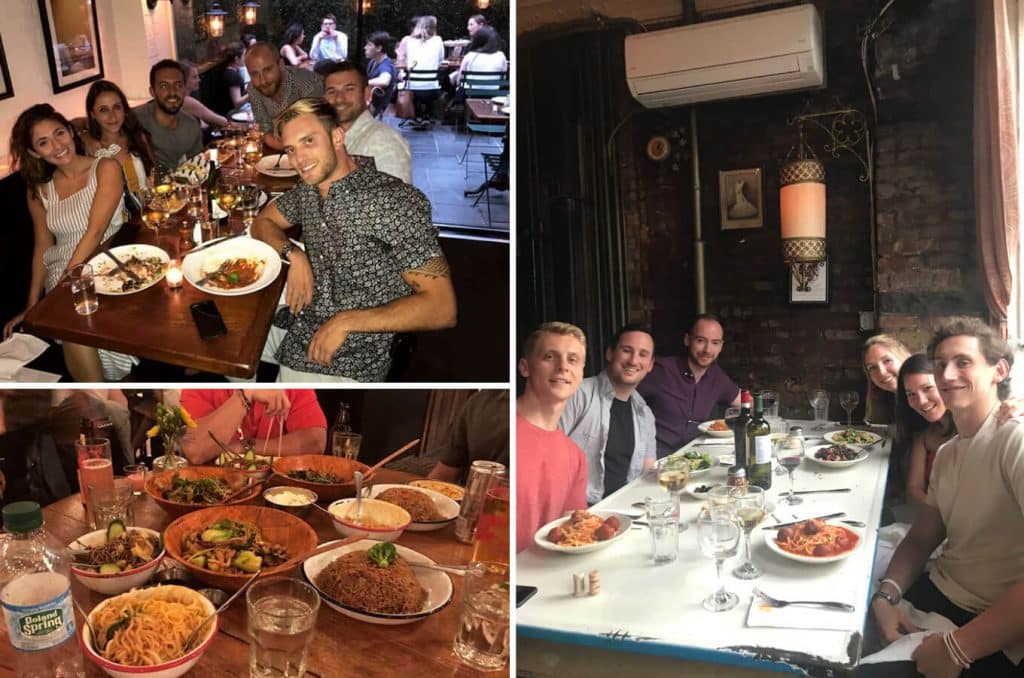 Stay cool out there Startupland.
Carl
Co-Founder & COO

---
Client Spotlight
Every month we like to feature some of our awesome, innovative clients in our monthly roundup and newsletter (you can sign up here if haven't already). 
Mish Guru is a full-service storytelling suite for Snapchat and Instagram Stories that scales content teams, quickly.
Over one billion Stories are created on Snapchat and Instagram every single day. For the past four years, Mish Guru has been helping brands like Coca-Cola, McDonald's, and Spotify tap into their real Stories, on the channels where their audiences are paying attention.
Ephemeral storytelling channels are content hungry and chaotic, and the people who work as marketers in the space deserve a freakin' medal. So, Mish Guru created incredible software instead. If you're looking for help telling your brand's story, contact Mack Delany at mack@mish.guru.
---
MK Decision (MK) provides cloud-based, Credit Card Origination Systems (CCOS) to Banks and Credit Unions. Hosted on the AWS Cloud, their software provides customizable risk scoring based on the Bank or Credit Union's internal underwriting guidelines and internal risk assessment. Banks and Credit Unions leverage MK's software automation solutions to extend credit instantly to customers, prevent fraud, and strengthen compliance.
---
Creative Market empowers creators to make their ideas a reality with more than 2.4 million handcrafted fonts, graphics, photos, and tools to inspire their projects. Every year, millions of customers use Creative Market to bring their creative vision to life with ready-to-use design content from independent creators around the world. Assets available on Creative Market are used thousands of times per day to create everything from small business flyers to Fortune 500 mega campaigns.
---
Top Blog Posts of the Month
What is Hired and Non-Owned Auto Insurance?

Does your business rent or hire vehicles? You should know about what is hnoa insurance. We break down who needs it and why. Read the full post…
My Employee Is Suing Me. What Should I do?

1 in 5 businesses gets hit with a lawsuit from a former or current employee. We discuss the various types of employee lawsuits and actions businesses should take to reduce the risk of being sued. Read the full post…

---
News
Uber Scooters? – The ride-hailing giant announced its investment in Lime, one of the two leading dockless scooter and bike rental companies as part of a $335M round led by Google's venture-capital arm. As part of the deal, Uber will let users rent Lime scooters directly in the Uber app and co-brand all of Lime's vehicles with the Uber logo.
Prime Day – Got off to a shaky start…customers couldn't reach the prime page and errors appeared on checkout, but this didn't stop Amazon blowing analysts $3.4bn sales forecast out of the water. According to Wedbush Securities, global sales for Prime Day reached an astonishing $4.2bn in the 36 hour period. Oh, and Jeff Bezos is now the richest man in "modern history". What would you do with $150bn?
Facebook's Rocky Q2 – Facebook's stock fell off a cliff last week after releasing their Q2 earnings report. It was the largest one-day loss in market value (almost $120 billion) by any company in U.S. stock market history, despite that fact that earnings per share were up 32% YoY. Why such a drop? The real issue is user growth and revenue forecasts. Facebook warned revenue growth could slow "meaningfully" (I wonder how long they brainstormed what word to describe the forecast).
U.S. Economy – GDP grew at a 4.1% annual rate in Q2. Trump said whenever GDP has a "4" in front of it, there's plenty of reason to cheer. However

, it's important to understand what makes up the number. One-time factors like a surge in exports ahead of upcoming tariffs and tax cuts mean that the 4.1% is unlikely to be repeated. Taking this into account, we could see GDP growth land at around 3% by the end of the year.
---
Fun Stuff
Freakonomics – We're big fans of the Freakonomics Podcast at Founder Shield. Their recent episode titled "Why We Choke Under Pressure (and How Not To)" explores the psychology of choking in high-pressure situations. It's a great insight into how to deal with situations that life throws at you both professionally and personally.
What If You Detonated a Nuclear Bomb In The Marianas Trench? – A question you never knew you wanted answered. Kurzgesagt (I dare you to pronounce it) puts out quality science videos every month. Definitely worth a subscribe.
Picolo – OK so this drinking game app has been around for a while now, but it's still a whole load of fun. Give it a try with friends, but be prepared to show your true colors!

Spectacle – Mac power users or developers will likely be aware of this nifty open source window resizing app that's been around for a few years. No need to waste your time awkwardly resizing Word, PDFs and Chrome to fit nicely on your desktop.
Chart of the Month – This chart shows that the five largest S&P 500 stocks have a market capitalization equal to the bottom 282 S&P 500 stocks.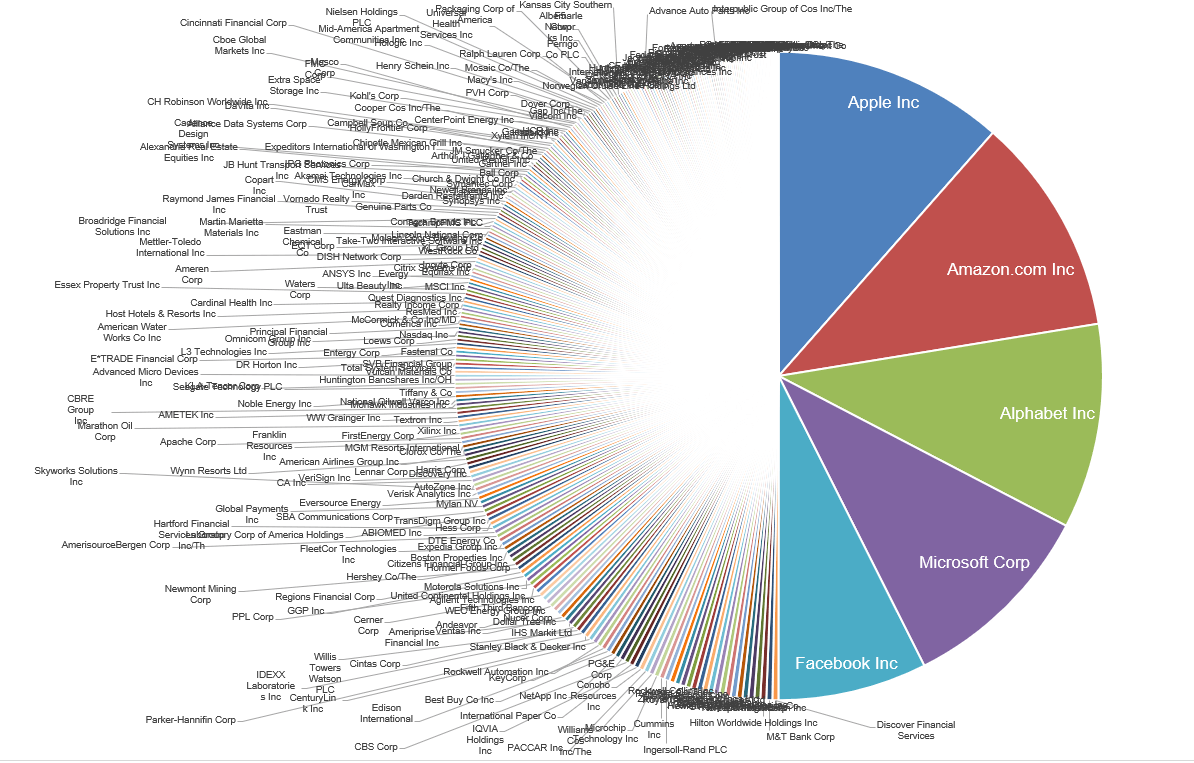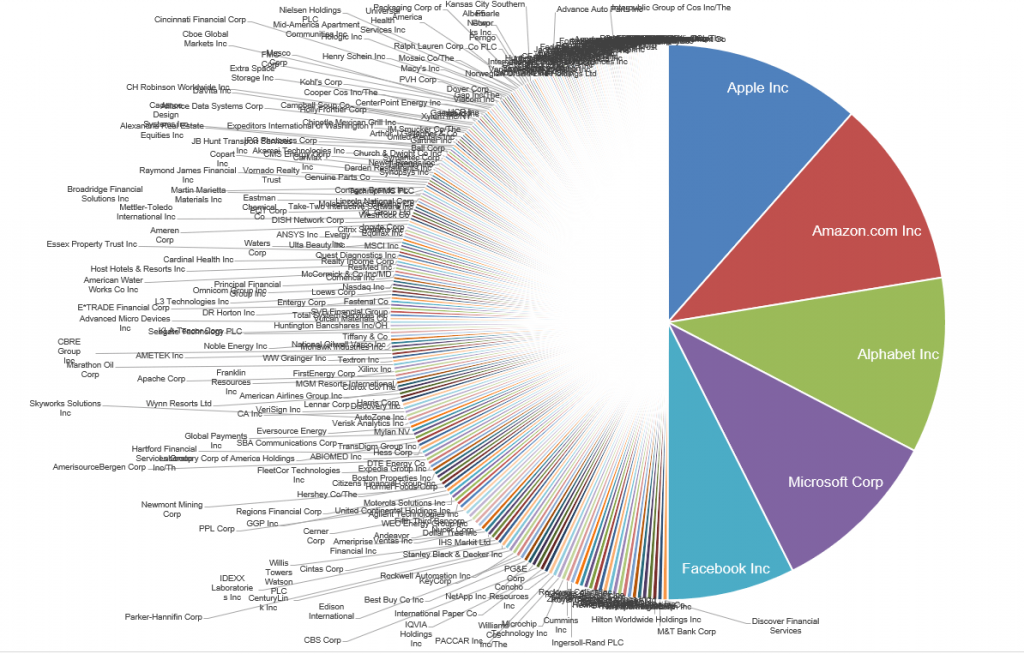 ---
What We're Listening To
[one_third][/one_third]
[one_third]   [/one_third]
[one_third_last]
[/one_third_last]
---