Startups giving us more to be thankful for (2017 edition!)
IronOx's robotic growing operation (via wired.com)
---
It's that time of year again! Time to bundle up, be with family and look back on what you have to be thankful for. We at Founder Shield are lucky enough to work with some of the most exciting and ground-breaking companies in the world. So, like we do each year, we want to shine a light on just a few of these outstanding teams and say thank you for making the world a better place!
---
Starting with juice and expanding to provide a full menu of options, Thistle has been working to improve the way we eat since 2013. We've been fortunate enough to watch that growth happen with our own eyes. Thistle now offers a subscription service with hundreds of recipes, providing high quality, delicious food to people who lead busy lives but want to stay healthy.
---
Anyone who's been impacted by cancer knows how quickly life can be turned upside down. Care + Wear is a company that understands this and aims to make life a little easier for people who are undergoing cancer treatment. Their line of clothing and accessories is anti-microbial, breathable and uniquely designed to allow for access to treatment sites with dignity.
---

Technology has improved most aspects of our lives; why should healthcare be any different? Starting with Clickotine, Click Therapeutics team is demonstrating that personalized smoking-cessation plans and tools can be administered on a mobile platform. With this product in efficiency trials now and several other exciting products in the pipeline, we can't wait to see what Click does next!
---
The world is facing a food shortage and IronOx is looking to answer that problem the old-fashioned way: brain power. Through improvements in hydroponic techniques and the use of robotics, IronOx is making production of high-quality produce cheaper, safer and more efficient.
---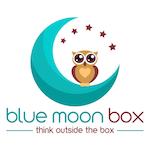 Blue Moon Box wants to educate kids and remove the barriers that have traditionally stopped young people from pursuing careers in science, math and technology. Through their monthly subscription service, parents can provide their kids with fun science experiments and creative projects in an accessible way. The box comes with a storybook/lab manual that guides kids through the scientific process.
---

What happens when one man travels the US on a mission to find famers and ranchers who share his passion for organic, grass-fed beef, wild-caught fish and sustainability in the industry? Greensbury happens. Todd Horowitz and his team offer a full menu of high-quality meat, poultry and fish that can be ordered online and delivered — vacuum sealed — with a 100% satisfaction guarantee.
---
Last but not least, we want to thank our friends at Giphy: you keep our work emails fun and our cloud storage bills high. We wouldn't have it any other way.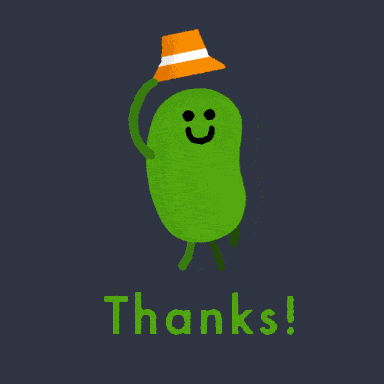 ---
We hope you have a great holiday weekend!