playbook
Mitigate Risk and Thrive in the Web3 Ecosystem
Web3 isn't only an emerging industry; it's a corner market, an alcove where new tech can team with more traditional industries. But these new opportunities create a slew of fresh risks for Web3 companies to navigate. This guide bypasses the standard approach to managing risk, focusing on niche vulnerabilities Web3 companies face. Navigating common "slip-and-fall" scenarios isn't what keeps blockchain leaders up at night — but we're here to talk about what does.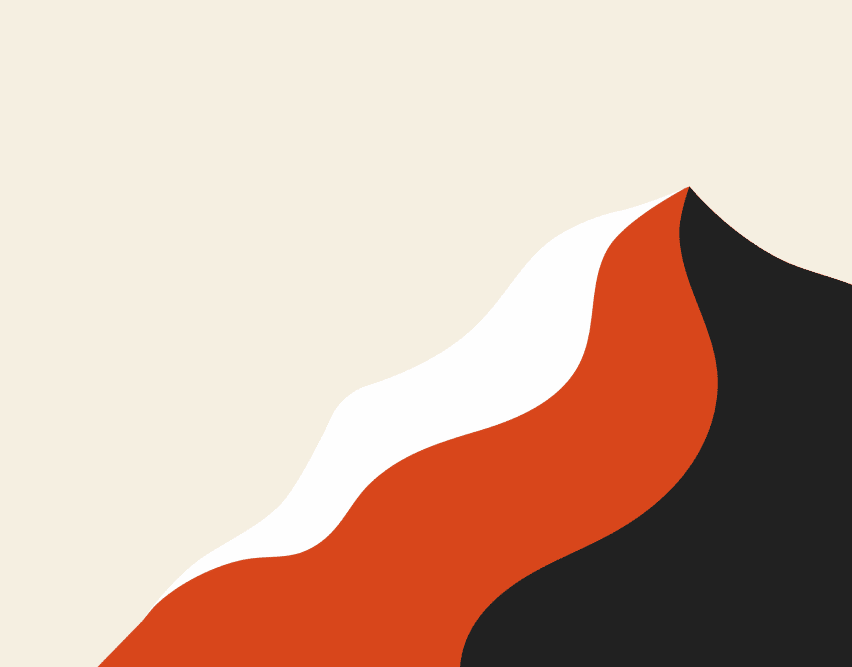 Web3 Risk Management
Infrastructure & Exchanges
Decentralized finance (DeFi)
Non-fungible tokens (NFTs)
A preview of the insights from our contributors
---

Web3 companies are storming other industries, providing new business models and streamlining processes at an astonishing rate. With such progress, it's challenging for Web3 to outpace new and unknown risks. Regulatory change, price volatility, operational risks, and more, bombard new operations regularly. Only a strategic approach to risk management will support rapidly scaling Web3 companies.
---
Understand Real Risks
Web3 companies often share similar exposures with other industries, like employment-related risks. However, as an emerging industry, Web3 companies must navigate plenty of new risks. Our experts have combed through real Web3 exposures and identified what players in this space honestly face.
Create Innovative Solutions
Great risk management requires strategy, so kudos to you for landing on this page — you're strategic. Here's the thing: insurance policies often seem far too square to fit a uniquely shaped Web3 risk profile. We're here to change that by being a part of creating insurance policies that genuinely fit your company.
Streamline Rapid Growth
Admittedly, we're wild about rapidly scaling companies, protecting more than 25% of the venture backed ecosystem. Let's face it, Web3 is on the fast track to profitability, and it has been coming in hot for a few years now. We support this emerging industry by launching new insurance products that just make sense for Web3, and in turn, we support your 3-2-1-launch!
Who is this playbook for?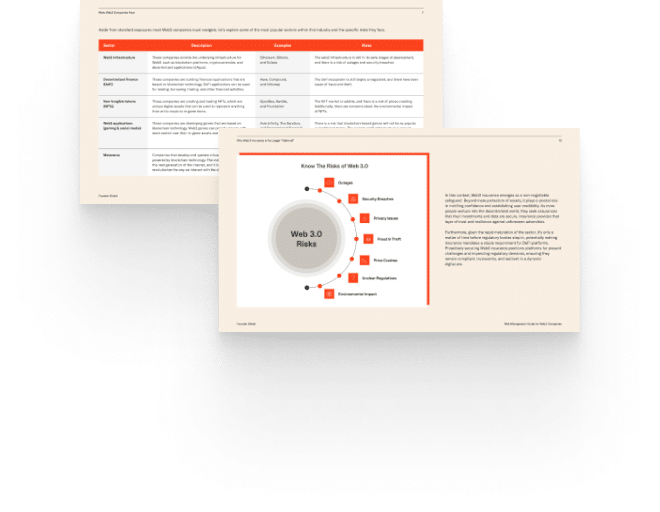 Web3 Leaders
This guide is written specifically with Web3 leaders in mind. It's time we unraveled the intricacies of Web3 to understand what we're up against and make this industry an endeavor none of us will forget anytime soon.
Web3 Ecosystem
We partner with many companies in multiple industries, so we understand how important it is to team with reputable companies. As a player in the Web3 ecosystem, you must know how to vet prospects and balance risks with opportunities. We can help.