Why Startups Can't Afford to Ignore Video Transcription, Captions, and Subtitles
---
This is a guest post from Luke Palder who is the CEO over at TranslationServices.com & TranscriptionServices.com.
---
As most people today would rather watch a video than read an article, it's no surprise that an increasing number of businesses have begun using video in their content and marketing strategies. In fact, over 81% of businesses use video as a marketing tool—so if you don't, get on it! Using video will help your business connect with clients in a meaningful way, but it also presents some challenges.
1. Discoverability. Startups want to be sure people can find their video content. After all, what good is a video if no one sees it? But search engines struggle to understand video, relying heavily on a video's title and tags. This means that even if customers are searching keywords relevant to your video, they may not find it unless their search queries substantially match your video's tags or title.
So, with only tags and a title, your search engine rankings will be limited. This is where SEO for video comes in. If you want to raise the proverbial SEO ceiling with your video, you need to give search engines more content to latch on to.
2. Accessibility. Though video content can amplify your message visually, accessibility can be an issue. How are people who are hearing-impaired or unable to use sound going to understand your video? The fact is that although a picture (or video, in this case) may be worth a thousand words, you often still need words to convey the content to as many viewers as possible.
In this article, as transcription experts, we will (1) walk you through how transcribing your material can help you overcome the challenges video presents and (2) suggest some ideas for other kinds of content startups might need to have transcribed.

Professional Transcription Can Boost Your Search Rankings
SEO has become an integral part of marketing, essential in making your content discoverable. Yet, with video, improving your search rankings can be a challenge, as search engines have difficulty understanding video content. Though often overlooked, transcription can bolster your SEO and make the content you've already created accessible to a wider audience.
For people and search engines to be able to find your content, you need text. Creating captions, subtitles, and/or transcripts for your video content creates opportunities for more people to discover exactly what you have to offer. A great video transcript will naturally have many long-tail keywords that pertain to the unique content of your video.
Additionally, if you add heading tags to key parts of the transcript, it's believed that search engines will give more weight to those phrases when people search for something matching your content.
Information security company SafeNet conducted a study proving that videos with transcribed content rank much higher in searches than untranscribed video content. In only three weeks after introducing transcripts, businesses saw their video content appearing in the top ten search results across multiple search engines.
Additionally, email marketing company Liveclicker compared 37 pages with video content before and after adding transcripts. Adding transcripts increased traffic and consequently increased revenue from those pages by 16%.
These types of studies suggest that adding video transcripts can generate more traffic, which can boost your revenue.

Closed Captions: Your Achilles' Heel or Greatest Asset?
Closed captions appear at the bottom of the screen to indicate what the people in the video are saying. They were originally created for the hearing-impaired but have become useful in a number of instances, some of which we'll detail in this article. Video content usually has a closed caption option you can turn on (look for the "CC" label).
However, while it may seem like the easy option, don't rely on automatically generated captions for your videos! Creating your own closed captions is a must, and doing so can increase the visibility of your video content on the web. Discovery Digital Networks found that adding its own closed captions to its video content increased its YouTube views by about 13.5% after only 14 days. Few other strategies could have yielded that kind of gain that quickly.
Though speech-recognition software can aid in transcribing material, it sometimes produces inaccurate and nonsensical results. It may include external sounds in the video or audio recording or be unable to distinguish between words that sound similar. Take a look at the example below: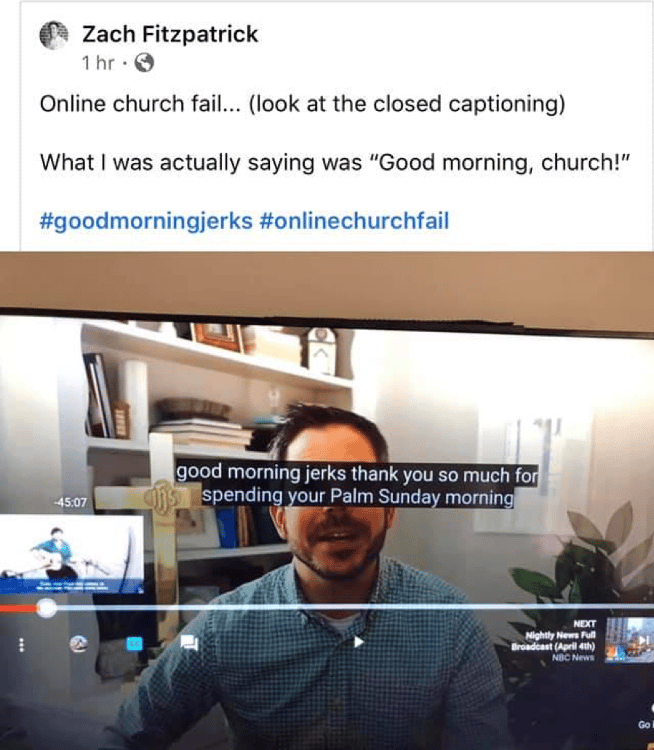 Ouch!
Another example is a man with a thick accent who discovered that his introductory sentence, "In this video I'm gonna talk you through how to implement 'rel=author,'" had been transcribed as "Video onions will keep you have to impeachment gravel for."
There are countless examples of extremely poor automated transcripts and closed captions, especially on YouTube. Aware of this situation, YouTubers Rhett and Link, who have amassed nearly 20 million subscribers across their primary channels, use their own closed captions, and they've provided some absurd examples of what happens when they don't.
We've come across plenty of transcription errors in the wild that you may want to take a look at as well. We love to laugh at these examples, but we would never want to be on the receiving end of these errors.
Using professional transcribers will help ensure your business avoids such mishaps. A professional transcript will result in accurate closed captions that help those who are hard of hearing get a more complete sense of your video content.
Using Professional Transcription Increases the Accessibility of Your Content
It's great when people can find your online video content, but what if some of the people who find it can't use it? For example, did you know there are about twice as many non-native English speakers as there are native English speakers?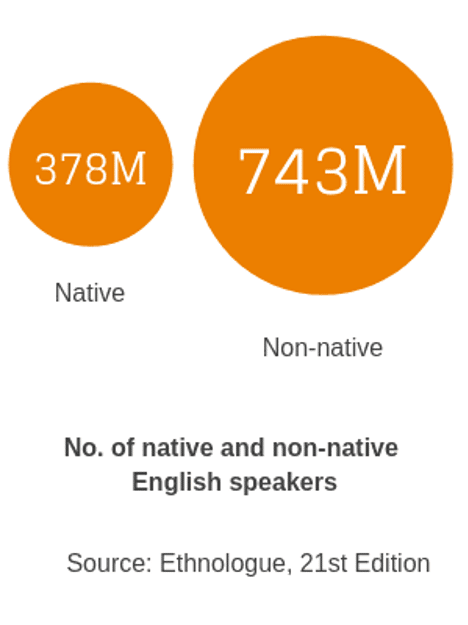 If these non-native English speakers come across your content, they may struggle to understand it, especially if someone is speaking quickly or with an accent. A transcript or captions can help them read along and mentally translate sections into their native language.

In the United States alone, over 35 million adults have a first language other than English, and people living in non-English-speaking countries account for approximately 67.5% of YouTube views. Having closed captions or subtitles can greatly increase your content's key metrics (such as the number of people who watch the full video).
Reaching the Deaf and Hard-of-Hearing Community
Additionally, if you create closed captions or subtitles for your video content, you can reach the hearing-impaired. Over 38 million Americans and over 466 million people worldwide are living with some level of hearing loss.
Video Viewers in Transit
Lastly, in today's "information on the go" society, many people view content in public places where it's inappropriate to turn the sound on. In fact, the sound is off for 85% of video views on Facebook, meaning you'll want to have captions on your video to keep people engaged. Captions and subtitles should be the norm, not a bonus.
With Transcripts, You Can Reuse Content You Already Have
One of the greatest things about transcribing your content is that you don't have to reinvent the wheel. You can simply turn the video content you've already created into written content. Use your transcribed material in the description underneath your YouTube video or in a blog post, or summarize it to share in an article or on a webpage.

Additionally, transcribing or creating captions for your video content can open the door to translating it into other languages to reach an international audience. For example, subtitles can help you reach some of the 6 billion people worldwide who don't speak English.
Translate Transcribed Material for a Wider Reach
To reach various international audiences, you can translate your transcripts or captions to turn them into subtitles. You may be particularly interested in translation if you primarily produce video content meant to entertain or educate.

Dubbing is another method for presenting translated content, but it can be far more distracting than subtitles when the sound doesn't match the lip movements. We've all watched old Godzilla and kung fu movies where that's the case.

Additionally, it's much easier to translate from a transcript than from an audio clip. Instead of trying to translate based on the audio, your translator can look at the text you've provided.

Translations of your transcripts can extend your reach dramatically.
As a Startup, What Should You Transcribe?
You may be wondering what types of content your startup needs transcribed. From YouTube to commercials, video, or audio content on your blog, there are numerous types of content for which you should be providing transcripts, closed captions, and/or subtitles.

It may seem obvious to simply provide transcripts for all video and audio content, but we want to give you some specific examples to start with.
Video – Entertainment, Instructional, Marketing
You want people to be able to follow along with your video content easily. Studies show that people retain more information when they see text as well as video.
Entertainment
If your content is created for entertainment, your business may want to transcribe or add closed captions or subtitles to the following:

YouTube videos
Movie trailers
Short films
Movies
Instructional
If your startup has instructional video content, your learners would benefit from closed captions and video transcripts for the following:

Interactive tutorials
"How to" videos
Marketing
Startups know how important marketing is. Because people often watch video content on their phones with the sound off, they'll miss your carefully crafted message unless you add closed captions and/or transcripts to the following:

"How to" instructional videos
Infomercial-type videos
Audio – Podcasts, Lectures, Interviews
If you manage a startup with audio content, you know you need to raise your listenership, but it can be hard to rank audio clips in search engines. You can change that by adding transcripts and closed captions to the following types of audio content.
Podcasts
If your startup has a podcast, the good news is that there has been noticeable growth in this area. One-third of people in the United States listen to podcasts at least once a month. The even better news is that podcasts that have their content transcribed have seen their traffic increase by 15% and more.
Lectures
If your startup is educational, you'll most likely have lecturers or speakers who offer content you want to share on your website or blog.

Transcripts are a great way to enable people to find your content and skim through it before listening, read along with it while listening, or use the written text instead of listening to the audio. They can also take notes a lot more easily, and they can copy text and share it.
Interviews
Getting audio interviews to rank highly in search results can also be difficult. Adding an interview transcript will likely improve your rankings and the likelihood that people will engage with and retain your content.

About TranscriptionServices.com
Having your audio and video content transcribed will increase the impact of your company. Professional transcription services are therefore a great tool in making your startup a success. Check out their website here to see the options for transcribing your material.
---
About the Author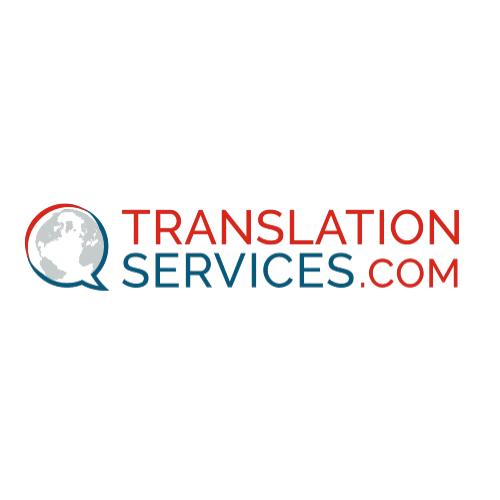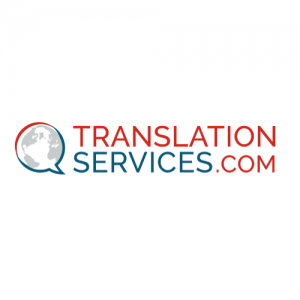 TranslationServices.com delivers high-quality translations for businesses, authors, academics, and other clients. Their accomplished translation team translates more than one hundred languages, and offer a range of services to meet your translation needs.