How to Choose the Best Financing Option for Your Business
There comes a time for many startups when the need for capital outweighs the capital on hand. 
Startups at every stage are always concerned with cash flow and revenue, of course. But there's a difference between making enough money to sustain the business, and making enough to fund the major improvements that open the door to new opportunities.
Whether you've got your eye set on starting a new product line, funding new marketing initiatives, or scaling your team, you might need a little extra cash to make the numbers work. Over half of all small businesses pursue funding for these and similar reasons. 
This funding typically comes in the form of debt financing, which can be a business loan as well as other financing products such as lines of credit. It can also mean grants, equity investments, or personal loans. 
Taking out a loan or giving up equity in your business should never be your first course of action. When it comes to debt financing, using business financing is a huge decision, and it's a tactic that you should only pursue if you have a business case for making your money back, and then some. 
That being said, not every startup will attract venture capital interest, and there are only so many times you can ask family for a loan. And since cash flow mismanagement is one of the leading causes of small business failure, you don't want to tie up your available cash in a long-term project. 
If you've decided to explore outside business financing, here's a rundown of how to choose which option is right for you. 
Ask yourself the following business financing questions
What do you need financing for? 
There are myriad use cases for business financing. It might be to fund a major expansion that will expand your capacity to fulfilling orders, hiring account executives or ramping up customer acquisition campaigns. It might be something more modest, such as a website redesign or making a bulk inventory purchase. 
Conversely, your financing needs might concern plugging a temporary cash flow gap, or cleaning up outstanding debt that's weighing down your books. 
Keep in mind: If you need something to constantly cover payroll or to pay for other regular overhead costs, you don't need financing—you need to rework your business model. Financing is not a solution for making ends meet each month.
Your financing needs will affect which product you go with. A long-term expansion product usually requires a term loan, while the occasional late payment from a customer requires a short-term option, like invoice financing.  
How's business? 
One of the biggest determinants for whether you'll qualify for a loan or investment is the state of your business. Most lenders, for example, will review the following: 
Your time in business: The longer you've been in business, the better chance you have of obtaining an affordable loan. Startups will have a much harder time finding a large, long-term loan. 
Your revenue: Every lender will have minimum revenue requirements, but suffice to say, you need to show that your business generates revenue and profits. 
Financial documents: Get ready to share your business tax returns, bank statement, and business plan. 
You'll need to present a holistic view of your business's financial health. Any lender who claims not to need to take a look at your books before extending you financing is too good to be true. Quality lenders do their due diligence. 
How's your credit history? 
The better your credit score, the better the terms of any loan you'll receive from a lender. Certain lenders have minimum personal credit scores—typically above 600—but an elite score tells lenders you're a good bet to repay your loan, which means they may charge you a lower interest rate or give you longer repayment terms. 
Lenders will also review your business credit score as well, so make sure you use a business credit card from day one of owning your business, open up accounts with vendors who report to credit bureaus, and to pay your bills! 
What can you afford? 
When seeking financing, you should have an idea of, more or less, the amount you need to complete a project or reach a goal. "As much as possible" is not a loan amount. 
From there, a business loan calculator will help you understand if the amount you need is affordable based on your cash flow and the requirements of certain loan products. 
Debt vs. equity?
The most common form of financing for a small business is debt financing, such as a loan. You can also consider equity financing, which is when you sell a percentage of your business to someone in exchange for an investment. 
There are lots of differences between debt and equity financing. One of the most important is that raising a round of equity funding may not be appropriate or necessary if you have smaller financing needs (such as under $100,000), if the need is short-term, and if you need the funding sooner rather than later. 
If you feel your business has enormous potential, and you're looking to bring on wisdom and experience as much as capital, equity investment is the way to go. If you aren't quite ready to raise another round of equity financing, however, debt financing can also be a useful bridge between rounds for companies that are already venture-backed. 
Essentially, there's an argument for going either route. The most common for many startups and small businesses is debt financing; but either might be appropriate depending on your financials and goals. 
The best financing options
With all of the above in mind, let's break down the best business financing options. 
Term loans
Usually when you think of a business loan, this is what you're talking about. Banks, online lenders, and nonprofit lenders are all possibilities when it comes to receiving a lump sum of money that you'll pay back in installments, plus interest. 
Banks typically deal in long-term loans—with repayment terms of 5-10 years or longer. They're also the most difficult lender to qualify with, especially if you're applying as a startup. Online lenders more often deal in short-term loans, which need to be repaid in a few months to a few years.  
SBA loans
The Small Business Administration's loan program is worth highlighting, because businesses that meet the requirements of SBA loans gain access to bank loans they would otherwise not qualify for. These are long-term loans, with low interest rates, which you can deploy in many use cases that depend on the specific loan product you qualify for. 
Lines of credit
A business line of credit is a bit like a credit card with a much bigger borrowing limit. Through a lender, you'll receive access to a revolving line of credit that replenishes as you repay each draw. Because you can often keep LOCs in your back pocket until you need them, they're a great form of flexible financing—great for emergencies as well as long-term projects.  
Microloans
Startups and highly qualified businesses with small financing needs can look into microloans as a form of financing. The SBA has a Microloan program (capped at $50,000) that is available to new businesses, and many microloans come courtesy of nonprofit lenders that extend financing to underserved entrepreneur populations, such as veterans and minorities. 
Invoice financing
If your cash flow suffers as a result of late-paying customers, you can even out your revenue by turning to invoice financing (where you borrow funds against your outstanding invoices) or invoice factoring (selling your invoice to a third-party, which will then take up responsibility for collection). 
Equipment financing
Seeking funds to buy a specific piece of equipment—a restaurant-grade refrigerator, or a van for making deliveries? Equipment financing extends you the exact amount you need to buy that equipment, which you'll repay plus interest. 
Inventory financing
Like equipment financing, inventory financing is when you borrow the amount you need to make a sizeable inventory order. This is a great option if you identify a great bulk deal, on sale for a limited time, and need the capital upfront in order to turn a greater profit in the end. 
All three of the prior choices—invoice, equipment, and inventory financing—represent unique ways of dealing with risk, as they fall under the category of "self-secured" loans. In these financing solutions, the invoices or assets themselves serve as collateral, eliminating the need for additional security typically required in conventional business loans. This distinctive feature makes them particularly appealing to business owners facing credit challenges.
Equity financing
As discussed above, equity financing is also worth exploring in certain situations. You can receive equity financing from venture capitalists, but also friends, family members, or through equity crowdfunding platforms. It's important to have a legal agreement for any equity deal you make, even if it's with your college buddy or sister. 
Crowdfunding
Over the years, crowdfunding has emerged as a viable funding alternative for entrepreneurs seeking capital outside the traditional financing ecosystem. Experts predict that we'll raise $300 billion in the U.S. through crowdfunding by 2025. 
There are now dozens of crowdfunding platforms, serving a variety of niches, where business owners can raise money via donations, in exchange for rewards, or equity. 
Grants
Finally, it's worth exploring what business grants might be available for you. The opportunity to obtain free money for your business is too good to pass up. Many public and private organizations and programs reward money to businesses based on their mission, background, and other requirements. Though most grant programs are understandably competitive, and are typically for smaller dollar amounts than what you'd get from a loan, seeing what you might qualify for is always worth your time. 
The bottom line on financing
We're only scratching the surface of ways to raise money for your business. You could look into taking out a personal loan, utilizing your retirement plan funds, or obtaining a low-interest business credit card, to name a few more options. 
The choices above, however, are a great place to start. Remember that business financing should be a springboard to success, or a temporary bridge over troubled water. If your accountant and financial team see a way for you to use financing to your advantage, come back to this list to decide what makes sense for you. 
---
About the Author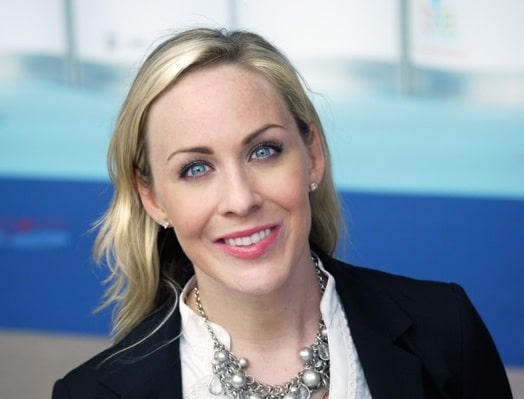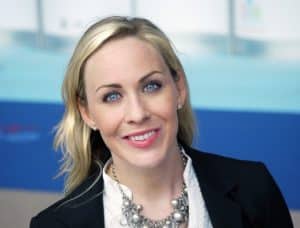 Meredith Wood is the Editor-in-Chief and VP of Marketing at Fundera, an online marketplace for small business financial solutions such as business loans. Specializing in financial advice for small business owners, Meredith is a current and past contributor to Yahoo!, Amex OPEN Forum, Fox Business, SCORE, AllBusiness and more.