Translation Services: What Are the Benefits for Startups?
---
This is a guest post from Luke Palder who is the CEO over at TranslationServices.com, who are translation experts for academic, business, and literary translation for any language.
---
A little-known business fact is that translation services are among the most profitable investments for startups. As professional translators, we know how much translation can help a business boost its client acquisition, make more sales overseas, and amplify its search engine optimization (SEO) efforts.
The Numbers Speak for Themselves
Widespread internet use and integration has increased the need for translation.
Consider these facts:
The reason behind these statistics is simple: trust. When customers understand the product and know that someone has taken the time to reach them in their own languages, they are more likely to trust the merchant.
Break Down Language Barriers
Professional translation will enable your business to communicate more effectively and precisely with clients from other countries. Not only that, but there are plenty of non-English speakers in your own backyard. In some US states, over 20% of the population speaks a language other than English. Relying on automated computer-generated translation greatly restricts your ability to communicate with the level of professionalism and personality that's vital in business.
Rank Higher in Search Results with Long-Tail Keywords
Translating your existing content can greatly increase your presence in search results. By using long-tail keywords in your translated content, you can attract an international audience.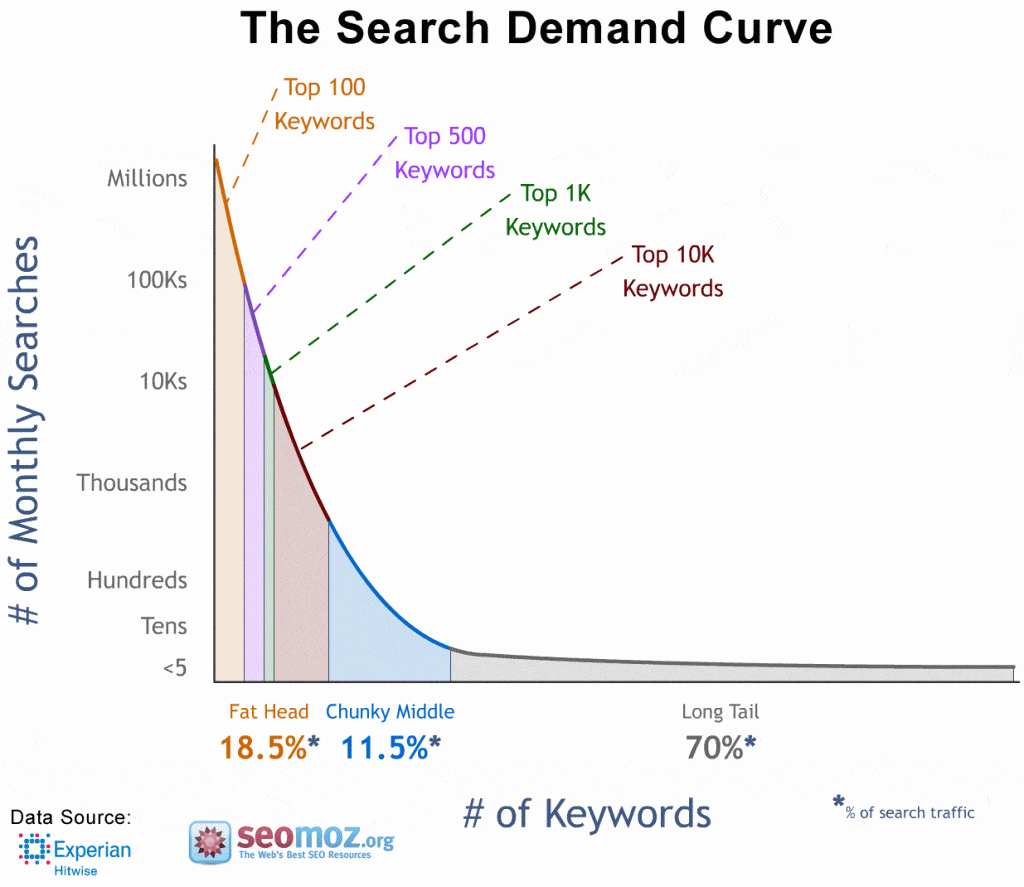 As you increase the length and specificity of your keywords, you create long-tail keywords, named after the "tail" of the demand curve.
The graph above reveals that although these more specific long-tail keywords may not receive the highest number of monthly searches, they have much less competition. Long-tail keywords generally bring people with a specific search intent to your site more easily than broad keywords.
For example, if someone were to search for the highly competitive keyword "outdoor chairs," your furniture website would probably rank low in the results. However, if someone were to search "chestnut brown wicker patio chair with cushion" and you had a relevant page, your page would most likely be near the top of the search results. This long-tail keyword would also likely have a higher conversion rate, as consumers who search this phrase are probably looking to purchase this product.
How do translation services fit into this? Though it may be difficult to rank highly for the search term "translation services," for example, you can convert that high-competition phrase into a lower-competition phrase such as "prevoditeljske usluge" ("translation services" in Croatian). Sure, it's not searched as frequently, but (1) the competition is lower, as fewer pages are trying to rank for the phrase, and (2) the search intent is higher, as people who search this term are really looking for a translation service they can interact with in Croatian.
Prepare for Launch in Countries You Aim to Compete In
If you don't compete for clients outside your home country, you're leaving a lot of money on the table. You might be saying, "Well, we're focused on Canada for now," or "We'll launch in Europe after we raise our next round."
Startups need to consider two pieces of advice:
1) Look beyond the obvious markets (e.g., the United States, Canada, Australia, Western Europe). Translating content can help your startup establish a foothold in unsaturated international markets.
Using professional translation will help you reach huge markets that other businesses overlook, many of which have less competition, large populations, and promising per-capita GDPs.
One example of a country with a growing economy is Indonesia. In the past decade, its young population and economy have grown, increasing its per-capita income and expanding its middle class. Young Indonesians are also particularly active on Facebook, accounting for 115 million users. This is the third-largest Facebook market in the world, surpassed only by India and the United States. Facebook users make up nearly half of Indonesia's population of 264 million. What's more, over 42% of these users are connected to a business in another country. This is the perfect type of economy for startups to tap into.
Other countries with promising economies for startups to target are the following:
Russia (144,500,000 people, $11,288.87 GDP per capita)
Turkey (80,810,000 people, $9,370.00 GDP per capita)
India (1,339,000,000 people, over 30,000,000 of whom have high purchasing power equal to that of people in wealthy Western countries, $2,010.00 GDP per capita)
China (1,392,730,000 people, $9,770.80 GDP per capita)
Brazil (209,469,000 people, $8,920.80 GDP per capita)
Nigeria (190,900,000 people, $2,028.20 GDP per capita)
Mexico (129,200,000 people, $9,673.40 GDP per capita)
Japan (126,800,000 people, $39,290.00 GDP per capita)
2) Translate your existing content. Creating non-English content and getting it to rank in search engines takes time. So how can you get that process going now so you can launch in Indonesia, Turkey, and Brazil six months from now? It's simple: Take your existing content, send it to a reputable company such as TranslationServices.com, and voila! You're that much closer to launching internationally.
Then, when you're finally ready to put teams on the ground in those countries, you'll have FAQs, marketing materials, and more already ranking in search engines. In the unlikely event that you see no traction from some of those efforts, will they have all been for nothing? No! You'll have saved your business tons of money by gaining the knowledge that your product or service might not resonate in Indonesia, for example, and you can focus on Turkey and Brazil instead.
Translated Content = Easy Leverage
The startup game is all about leverage. To realize hockey stick growth, you need to do something scalable that your competitors aren't doing. Translation fits the bill.
Let's say you've spent 100 hours creating marketing collateral for your product in English. You can spend another one to two hours, and only a few thousand dollars, working with a translation company to translate that information into 30+ languages. The strategy is both simple and scalable. The amount businesses invest in translation in terms of time and money proves insignificant compared to the dividends translation pays. Do we take our own medicine? Absolutely.
A Word of Caution: Don't Rely on Automated Translation Tools
So why do professional translators lead to far better SEO and customer acquisition results than translation software?
(A) Professional translation services use localized language that resonates with potential clients. (What is localization?)
(B) Automated translation software has a long way to go. Computer translations often contain unnatural or potentially offensive phrasing that turns away potential customers.
(C) Automated translation is so notoriously bad that search engines often demote sites that use it, citing their poor-quality content. Repairing the damage to your search ranking will cost you much more in time and lost business than you would spend translating your content effectively in the first place.
What Does Your Startup Need Translated?
As a decision-maker at a growing startup, you may wonder what types of content you should translate. If your business is in SaaS, e-commerce, fintech, on-demand, or another area, the good news is that you have the immediate potential to reach an international audience. Take a look at some examples of the types of content you may need translated.
SaaS Content
As a SaaS startup, you want to soak up recurring revenue from all over the world. Boost your sales by translating these materials into the languages of countries with a market for your product:
Product descriptions
Directions/tutorials/FAQs
Software requirements
Copyright information
Customer reviews
Drip campaigns
E-Commerce Content
Startups in e-commerce have ample opportunity to target international markets by translating content.
B2C (e.g., online shopping, ticket purchasing)
Product descriptions
Warranties
Mobile apps
Automated email messages (purchase summaries, shipping information, next steps)
Drip campaigns
Packaging
B2B (e.g., enterprise software, consulting)
Product descriptions
Proposals
Consulting recommendations
Marketing emails
Drip campaigns
C2C Marketplaces (e.g., eBay, Etsy, Facebook Marketplace, Airbnb)
Product titles and descriptions (including meta descriptions)
Shipping updates
Follow-up messages to customers
Reviews
Fintech Content
Fintech companies resembling Finix, Venmo, or Affirm will find it beneficial to translate the following:
Service descriptions
Instructions for integrating local banks
Regulatory disclosures
Terms of use
Reviews
Online fillable forms
On-Demand Content
More people than ever are using on-demand apps, which provide customers with rides, housing, food, and other services at the click of a button (think Uber, Lyft, Instacart).
If your startup offers an on-demand service, you will inevitably have content to translate. You may want to start with the following:
Mobile apps
Alerts and reminders (e.g., appointment reminders)
Automated messages (e.g., "Thank you for your business")
Quality surveys
Start Translating Today!
Translation helps startups expand internationally, boost sales, and rank higher in search results. And the best part about having your content translated? You have to write it only once, but you can translate it 100 times over to reach potential clients around the world! Get connected with a professional translation service to start seizing these opportunities today.
---
About the Author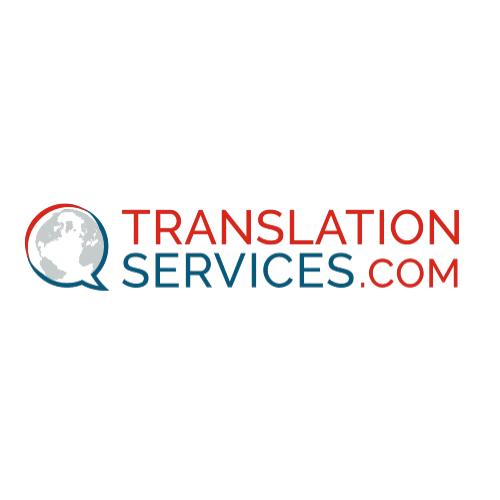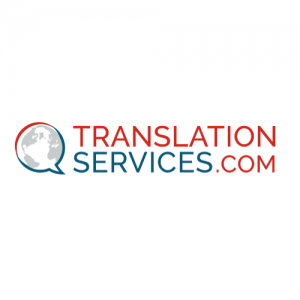 TranslationServices.com delivers high-quality translations for businesses, authors, academics, and other clients. Their accomplished translation team translates more than one hundred languages, and offer a range of services to meet your translation needs.