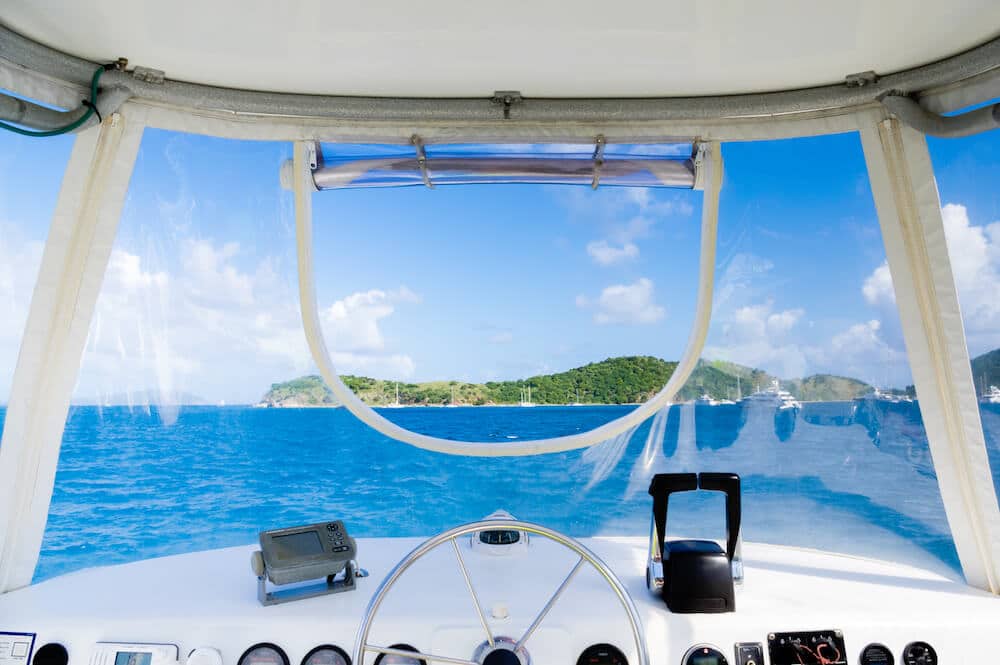 Navigate your business property insurance policy as gracefully as a gazelle
Understanding business property insurance policy forms & the perils they cover
Day to day business operations are strenuous enough.  And who has time to read through every line of their property insurance policy? We're here to take on the legwork to ensure our clients are properly protected. Our goal is to simplify all of this industry-specific insurance jibberish so you can understand your coverage quickly. That being said, knowing some key terms can ease the process!
When reviewing policies, it's beneficial to not only know what is covered but how it's covered. Insurance carriers use different baseline property "forms" in an effort to explain what claims would be covered and which claims would be excluded.
What does Commercial Property insurance cover?
While not exhaustive, here's a good list of what a property insurance policy covers:
Leased or owned building(s)

Business personal property (supplies, office contents & furniture, and other property that's not "nailed down to the floor")

Tools & equipment

Inventory

Furniture

Electronics (computers, laptops, phones)

Accounts receivable

Lost income (covered in when business operations pause due to a covered loss)
We have the ability to enhance these coverages/add more coverages depending on the operations on the company.
For example, suppose a law or accounting firm stores physical files in their office and hold thousands of valuable papers & records. We can tailor their property policy to specifically include coverage for reproduction of important documents. If they're digital records, we can pair with a cyber policy as well.
What form is my property insurance policy written on?
Property policies are written on 1 of 3 coverage forms: "basic," "broad" or "special." Depending on the controls your company has in place, carriers will determine the best form in which they find most favorable. The covered "perils" (causes of loss), which are either specially included or excluded, make up the differences between the forms.
Basic form
The name says is all. This is the most barebones property form you can get. The form only covers the specifically named perils. Carriers usually offer coverage on this form if they see the property is in poor condition, under renovation, or lacking building maintenance (wiring, plumbing, heating updates) or protection (burglar/fire alarms).
Perils included in a typical basic form policy include:
Fire

Lightning

Windstorm or hail

Explosion

Smoke

Vandalism

Aircraft or vehicle collision

Riot or civil commotion

Sprinkler leakage

Sinkhole collapse

Volcanic activity
Perils for losses from frozen pipes & or falling objects would not be covered under this form because it is not specifically stated as covered.  We would have to add those coverages separately.
Broad form
This form is a slightly enhanced basic form.  Broad form covers all perils in the basic form plus the following:
Theft  (usually requires proof of central station burglar alarms or equivalent security measures)

Falling objects

Weight of ice and snow

Freezing of plumbing

Accidental water damage

Artificially generated electricity
Broad form property coverage is better than basic form coverage, but we can do better…
Special form
Insurance carriers also refer to this form as "All Risk" or "Open Peril."  Contrary to the basic and broad form which list what is covered, a special form property policy covers perils except for what is expressly excluded in the policy.  If it's not on the list, the carrier intends to cover it.  This is advantageous to any company and it's definitely the optimal policy form.  Landlords and vendors also typically require this coverage form, so it's necessary whenever you're looking to move offices or build your distribution & supply channels.
Typical exclusions found in a Special Form policy are:
Ordinance of law

Earthquake

Flood

Power failure

Neglect

War

Nuclear hazard

Criminal acts
Essentially anything goes on a Special form aside from these exclusions.  As the coverage broadens, premiums will rise with the increased protection, but it can be very worth it!
Getting covered
Suffering a loss to property with an uncovered peril can be extremely detrimental to your business. You can wind up paying out of pocket for damages if not adequately insured. The more perils covered, the better! We can work with our carriers to remove certain exclusions/enhance coverages on a case by case basis. What perils are most important to you?
Do you have questions about your existing commercial property insurance policy or just general questions about property coverage? Talk to us and we'll help you navigate your property insurance with ease.